Hot dogs recalled in the U.S. over possible bone pieces contamination
Rate this title
Hot dogs and sausages mostly under the brand name of Sarbrett have been recalled for possible food contamination fear.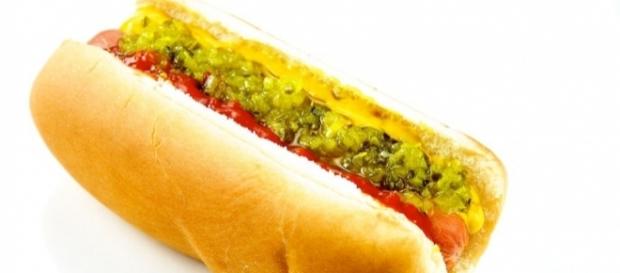 Following consumer complaints about finding small pieces of bone in meat food products in the United States, a New York-based food processor has issued voluntary recall of more than 7 million pounds of sausages and hot dogs. The recall was under the Sarbrett brand name. The U.S. Department of Agriculture publicized the news of the recall on Saturday, July 15. In a statement issued by the USDA's Food Safety and Inspection Service, the federal agency said that one of the consumers even suffered a "minor oral injury" form the small pieces of bone found in one of the Hot Dogs.
However, that was the only one and isolated incident reported in terms of illness and injury related to the meat products under recall.
The hot dogs and sausages were produced by Marathon Enterprises Inc.'s meat-processing plant located in New York's Bronx area. The meat products were retailed all over the country to institutions as well as retailers mostly carrying the Sabrett brand name, says USDA.
Sarbrett takes responsibility of the incident
In a statement Marathon posted on its website, the organization states that Sabrett is serious about safety standards and takes this responsibility seriously. The company also stated that it deeply regrets the problems faced by its customers because of the incident. The Sarbrett hot dogs have been in the New York area for decades and have become a part of the lifestyle and culture of the city and its people. The food is sold by street-corner vendors from pushcarts decorated with the iconic yellow and blue umbrellas.
Sarbrett hot dogs and sausages under Class 1 recall
According to the USDA, the issue of meat contamination came to light last week when it got to know of small pieces of cartilage and bone being found in the meat products by consumers. The meat in which these fragments were discovered were produced between March 17 and July 4. These products carried a sell-by date ranging from June 19 to October 6, 2017. The meat under scanner has been given the Class 1 recall.
The food safety agency states that the products which have been recalled carry the stamped identity "EST. 8854" as USDA mark of inspection. Moreover, according to the statement released by the federal agency the meat could be a health hazard that has a "reasonable probability" of leading to severe health complications, and possibly even death if eaten.
However, Englewood, N.J. Company contradicted these claims and instead stated that the recall was made out of "caution" rather than to block a serious health hazard in making.
Click to read more
and watch the video
or