Alabama executed Robert Bryant Melson Thursday night for 1994 triple murder
Melson was convicted for killing three employees in a Popeye's restaurant freezer during a 1994 robbery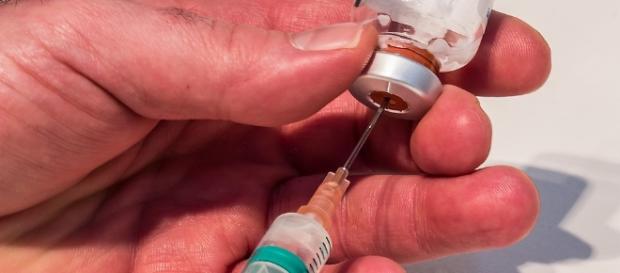 Robert Bryant Melson was executed in an Alabama prison on Thursday. According to USA Today, before Melson was put to death by lethal injection, the 46-year-old inmate was on death row, convicted of a triple homicide committed during a 1994 restaurant robbery.
Melson and Cuhuatemoc Peraita robbed a Popeye's restaurant 60 miles north of Birmingham, Alabama back in April 1994. Peraita formerly worked at the food chain, and, according to prosecutors, Melson opened fire in the freezer of the restaurant, killing three employees —Tamika Collins, Nathaniel Baker, and Darrell Collier.
Employee Bryan Archer was shot four times and survived. He called 911 for help after he crawled out of a freezer. An hour after the deadly robbery, police stopped a car with Peraita in it and with Melson driving.
Peraita was identified by Archer. There was a shoeprint behind the Popeye's that also matched Melson's shoes. Though Archer was unable to identify the man with Peraita, Melson told prosecutors that he was with Peraita that night. He was convicted of robbery, attempted murder, and capital murder. For his role in the robbery, Peraita was sentenced in 1955 to life in prison. Later, he was sentenced to death for his participation in the 1999 killing of Quincy Lewis at Holman Correctional Facility.
Killer-inmate's last days before execution
Bob Horton, Alabama Department of Corrections spokesman, said Melson spent his final two days visiting with his lawyers, brother, aunt, uncle, and cousin. His final day, he refused breakfast. He also did not request a last meal.
The prison warden asked Melson if he had a final statement.
He shook his head. His breathing was labored and his hands quivered at the start of the execution procedure. His chest also moved up and down quickly until it slowed. Finally, no movement was visible.
Collins' mother and two sisters witnessed Melson's execution.
After 21 years on death row, Melson, age 46, was pronounced dead at 10:27 p.m. on Thursday. He was put to death at Holman Correctional Facility in Atmore.
Stay of execution only temporary
His lawyers had filed a burst of last-minute appeals seeking a stay of execution. At the center of the appeals was Midazolam, a sedative used in the execution process. The drug at the heart of the appeals is administered, during the process of carrying out the death sentence, as a pain killer before injecting drugs to stop the condemned inmate's heart and lungs.
After other inmates lurched or cough during their executions, the use of Midazolam raised questions. Alabama inmate Ronald Bert Smith heaved and coughed during the initial 13 minutes during his 34-minute execution in December.
Midazolam doesn't anesthetize, according to the argument, Melson's lawyer argued, claiming the inmate may appear still but that is related to a second drug a paralytic, which prevents an inmate from moving during execution.
In an Alabama's state Supreme Court filing, Melson's lawyers stated that Alabama's protocol for execution creates an illusion, indicating a peaceful death when it is anything but that. To the lawyers' contention, the Alabama attorney general's office responded that the use of Midazolam is something that the United States Supreme Court has upheld and has allowed multiple executions to be carried out using the same drug, including the May 2017 execution of Tommy Arthur.
The United States Supreme Court delayed the execution temporarily while considering the request for a stay. It was after 9 p.m. when the high court lifted its stay and allowed the execution of Melson to move ahead.
Alabama's Attorney General, Steve Marshall, released a statement after Melson's execution stating that the deceased inmate's decades-long "avoidance of justice" had ended. The lone survivor and the murder victims' families waited 23 years for healing and for closure. "That process," he said, "can finally begin tonight."
Click to read more
and watch the video
or