Wisconsin DNR drops climate change from its site, media storm ensues
The Department of Natural Resources has removed from its site any language that humans and CO2 are behind global warming.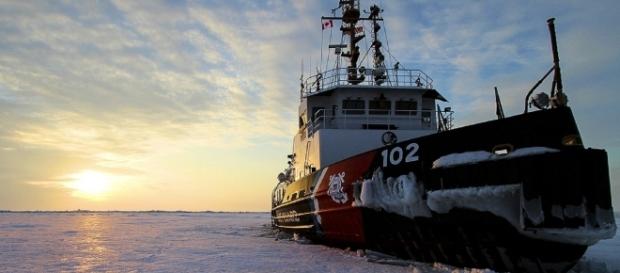 The Wisconsin DNR is getting flak for updating its site and removing any reference to #Climate Change. Rather, the Department of Natural Resources site writes the Earth has been going through changes throughout its "long history" and those changes are still being studied and debated. It also took down wording where scientists speculate on how global warming may affect the Great Lakes region, such as ice coverage and precipitation.
Prior to the changes, the DNR website said the Great Lakes region may see a variety of problems from global warming, despite no evidence of any changes. DNR reiterates its mission is to manage and protect the state's waterways and lakes, including wildlife and plants.
The site notes the DNR staff are equipped and ready to adapt to any foreseeable problems and changes to the #Environment.
Great Lakes Ice Coverage; 2016 vs 2015; Great Lakes ice coverage today is at 4.1%, compared to only 0.2% one year ago today. pic.twitter.com/X8HZzhhoXg

— NWS Gaylord (@NWSGaylord) December 19, 2016
Walker vs. Obama
Gov. Scott Walker (R) has been critical of President Obama's onerous climate regulations that he believes are hampering economic growth. Walker is also responsible for hiring the head of the DNR and his Attorney General Brad Schimel joined other states suing the federal government over its Clean Power Plan, currently on hold by the Supreme Court. The person spearheading the lawsuit is President-Elect #Donald Trump's pick to head the EPA, Scott Pruitt.
Prior to Walker taking office, former Gov.
Jim Doyle (D) had created an online repository of material compiled by a global warming task force. It also included teaching guides to help people learn about climate change. To preserve all that information, the DNR gave it all to the University of Wisconsin at Stevens Point.
Report: EPA CO2 Rule Is 'Fundamentally Flawed' http://t.co/b7ggkUty4C via @dailycaller

— Mike Bastasch (@MikeBastasch) December 16, 2014
Climate always changing
James Dick, the DNR spokesperson, told the Journal-Sentinel the site's changes reflect the agency's position on climate change and have been doing so for years. He also said the DNR regularly responds to a multitude of "environmental and human stressors from drought, flooding, wind events to changing demographics."
Some critics think the removal of climate change from the DNR site is a subtle way of saying the debate is still occurring. Except scientists are constantly studying the climate as indicated by the numerous journals and studies being published daily and the lack of statistical warming as shown in the satellite record.
There's also numerous climate scientists who are very vocal that global warming is not occurring or happening at an insignificant rate.
Political Science: A Reply to the 375 Concerned Members of the National Academy of Sciences - Breitbart https://t.co/KniHjfsr8E

— hockey schtick (@hockeyschtick1) December 27, 2016
Politicized science
One person who isn't surprised by the site's changes is Paul Robbins, president of the University of Wisconsin-Madison's Nelson Institute for Environmental Studies. He notes that "when a subject like climate change gets so politicized, you can imagine agencies and its leaders haggling over wording."