Whispers of alleged police cover up in murder of Michael Jordan's father grow louder
New claims surface involving a former sheriff in the homicide case of James Jordan.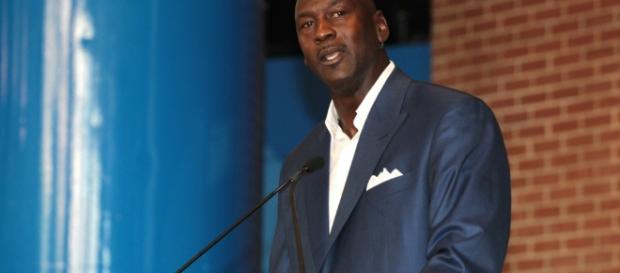 #NBA great Michael Jordan lost his father James Jordan in a most horrendous way in July 1993. While driving back home from a funeral, a tired James Jordan pulled his red Lexus SC400 over US Highway 74 near Lumberton, NC to take a nap. Police would later arrest Daniel Green and Larry Demery for shooting Jordan in his car as he slept, and then stealing the vehicle in what was described as a carjacking. The two young adults went through the man's belongings, took pictures wearing his jewelry, and made calls from Jordan's cell phone. James Jordan's decomposing body was discovered the next month in a swamp in Bennettsville, South Carolina. Eventually, Demery accepted a plea and testified that Green was the actual shooter.
However, both men were convicted and sentenced to life in prison for the #Crime.
Now, twenty-three years later, Green's attorneys are making claims of a police cover-up. According to the lawyers, the Jordan homicide was not a botched carjacking as presented by prosecutors. Instead, they claim it was a case of mistaken identity/drug deal involving the Robeson County Sheriff's office and then-sheriff Hubert Stone's illegitimate, cocaine trafficking son, Hubert Larry Deese. Green's attorneys allege that Deese instructed Demery to go to a motel and pick up a car to transport some drugs. Somewhere along the line, Demery found Jordan asleep in his vehicle on the side of the road, mistook him for someone else, and at some point, shot the 56-year-old man.
An alleged plot thickens
Green's legal counsel continues with: after Demery realized who he killed (yes, the finger pointing gets re-routed in Demery's direction), he calls Deese from Jordan's cell.
Deese then instructs Deese to enlist Green's help in disposing of the body. Ironically, jury members did not hear the phone call during Green's trial because it was never entered into evidence. Reportedly, Deese was privy to heavy protection provided by the sheriff's department during that time. Interestingly, 22 officers were later charged with gross misconduct while in office and Sheriff Hubert Stone's application for a US Marshall job was denied because he failed to disclose a rape and assault with a deadly weapon charge against him even though he was acquitted. Sheriff Stone died in 2008.
Fighting for their client
Green's lawyers have filed a motion to have their client's conviction overturned. In the motion, they state that if the jury was aware of evidence squashed by the Sheriff, his motive for doing so, and of the department's conspiring with a drug dealer, the jury would have reason to question the integrity of the investigation. Michael Jordan has not released any statements regarding the latest developments. #News