Washington, D.C. school marching bands ditching the Trump inaugural parade
Local schools choose to make a loud statement without a drum or trombone in sight.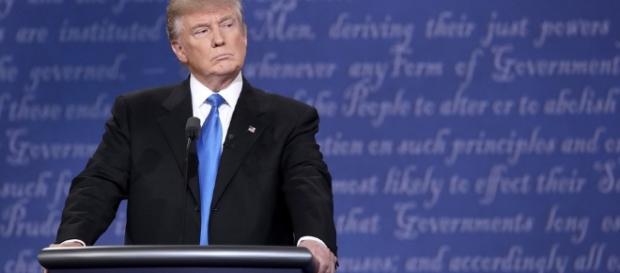 For the first time in a long time, no Washington, D.C. area public school marching band has applied to participate in the 2017 inaugural parade. According to a local NBC affiliate, a D.C. public schools rep told them she was not aware of any school bands from the district having applied even though the deadline had been extended from November 28th to December 5th. Its hardly a coincidence that not one single band from Virginia's Arlington or Fairfax counties, nor Maryland's Prince George's County applied either. A Montgomery County, Maryland schools' spokeswoman had none available as to their schools' status.
When silence and resistance speaks volumes
Dunbar High School's principal said their band was in the process of rebuilding and the principal at Eastern High School didn't even bother explaining his school's reason for not marching.
Ballou High School marching band decided to "take a break" from next year's inauguration. Apparently, this bold rejection is not limited to public high schools. The #college Park campus of the University of Maryland has also declined taking advantage of such a prestigious opportunity. John Newson, Howard University band director, told to a local news station that everyone knows the reason for skipping the inaugural parade but no one wants to publicly say for fear of losing their job. Newson's thinly veiled suggestion that local residents have no desire to celebrate a Trump presidency is not so thinly veiled. Former chairman of the DNC, Howard Dean, applauded the young people for standing up for America and sticking to their values.
Trump inauguration may lack major star power
When asked about the alleged stories of the inaugural team's scrambling to find big name celebrity performers, singer John Legend told the BBC that creative people normally reject hatred and bigotry.
He added that when someone preaches division, it is unlikely they will find creative people who want to be associated with them. Countless inaugural watchers may expect to see supporters like Billy Ray Cyrus, Ted Nugent and Kid Rock perform at some time during this point in history. So far, "America's Got Talent" 16-year-old Jackie Evancho has agreed to perform. #Donald Trump #Celebrities