Trump chooses General 'Mad Dog' Mattis as Secretary of Defense
Retired Legendary Marine Corps general is highly respected in military circles for intelligence and fearlessness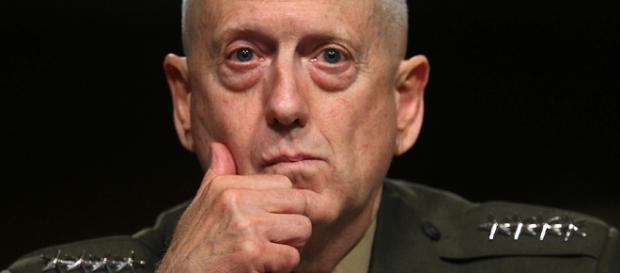 President-elect Trump has offered the important cabinet position of Secretary of Defense to beloved retired Marine Corps General James "#Mad Dog" #Mattis, reports The Washington Post.
Mattis, whose leadership has been praised by the soldiers who served under him, earned the Mad Dog moniker for his ferocious approach to combat. He is also known as the "Warrior Monk" in military circles for his strategic expertise. The 66-year-old retired general helmed the United States Central Command from 2010 to 2013, replacing Gen. David Petraeus. As commander of U.S. Central Command, Mattis oversaw operations in the Middle East, North Africa and Central Asia.
From 2007 to 2010, Mattis served as Supreme Allied Commander of NATO. After his 2013 retirement Mattis served as a consultant to Stanford University's Hoover Institution.
Mattis and Trump share similar views
Mattis rose to prominence during the 2016 election season when it was announced by media outlets in April that the renowned general was being "drafted" by members of the conservative "Never Trump" movement to run against #Donald Trump. His name has been suggested by Washington insiders as a potential pick for Trump's Secretary of Defense based on similar viewpoints. Like Trump, Mattis is also an outspoken critic of the Iran nuclear deal signed by President Obama and favors a tougher stance against ISIS and al-Qaeda.
An official announcement regarding Mattis' recommendation for the important cabinet post can be expected early next week, according to Trump transition team insiders.
Congress will have to break rules
If General Mattis wishes to accept the Secretary of Defense position, however, Congress will have to bend the rules; federal law states that defense secretaries must not have been on active duty at any time during the previous seven years.
Such an exception is not unheard of in American history; Congress granted an exception to the seven-year-rule in 1950 when General George C. Marshall was tapped by Harry Truman to serve as defense secretary.