Top climate change scientist says Trump should 'kill himself immediately'
University of Arizona biologist John Wiens comes unhinged, but competing research suggests Wiens is full of hot air.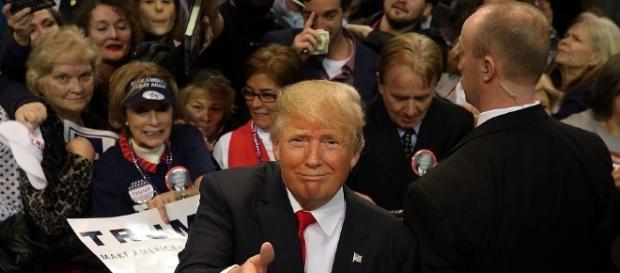 Evolutionary biologist #John Wiens, the award-winning University of Arizona professor who believes that Earth's sixth mass extinction is less than fifty years away, wants #Donald Trump to die. At least that's what Professor Wiens is quoted as saying in a variety of news outlets, such as the UK Independent and Australia's Chronicle. When asked what the scientist would say to the President-elect if he ever had the opportunity to meet him, Wiens replied, "Kill yourself immediately."
During the interview, Professor Wiens also jokingly suggested that the UK should launch a military invasion of the United States, and that the U.S.
and Canada should "swap" leaders. Wiens went on to describe the election of Donald Trump as a "global disaster," citing Trump's appointment of #Climate Change skeptic Scott Pruitt to the head of the EPA and the President-elect's threat to pull out of the Paris Accord on climate change.
Dire warning from Wiens
Wiens, who is a winner of the American Society of Naturalists' Presidential Award, published an article this week in the journal PLOS Biology in which he claims that climate-related "local extinctions" are already widespread. He concluded his article by asserting that plant and animal species cannot change fast enough to keep up with even a small change in climate. "In almost half the species looked at, there have been local extinctions already," Wiens announced.
Wiens' study looked at 716 different animal species and 260 plant species from Asia, Europe, North and South America, and elsewhere, and found that local extinctions had occurred among 47.1% of species at the "warm edge" of their traditional range.
Not all scientists agree
Not all scientists agree with Wiens' findings, however. Last month, researchers at Lawrence Berkeley National Laboratory found that, between 2002 and 2014, plant species from around the world have shown an increased capacity to absorb carbon dioxide from the atmosphere, thereby suggesting that many species are adequately adapting to a planet that is growing increasingly warmer. The study found that terrestrial ecosystems offset a large fraction of anthropogenic (man-made) CO2 emissions, and that the airborne fraction -- the amount of CO2 trapped in the Earth's atmosphere -- has been reduced by approximately 20% over the past fifteen years.