Scott Pruitt placed in charge of EPA
The ally to the fossil fuel industry is a well-known climate change denier.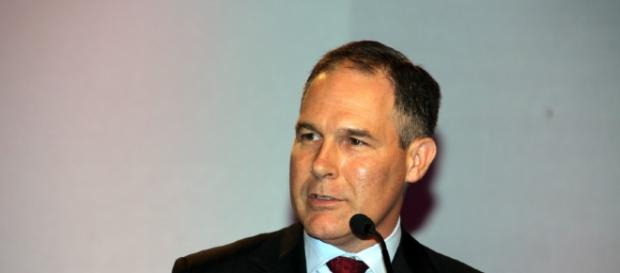 President-elect #Donald Trump has made another controversial cabinet selection, placing Scott Pruitt in charge of the Environmental Protection Agency. He is currently serving as the Attorney General in Oklahoma, a post he has held since 2011.
Meet the EPA administrator
Pruitt entered into politics in 1998 when he ran for the Oklahoma Senate after a brief career as an attorney. The rest of his political career has been met with mitigating success until he became the state's attorney general in 2011. In 2013, Pruitt brought a lawsuit against the Affordable Care Act and tried to bring a restriction of abortions suit to the Supreme Court, which rejected hearing the case.
Pruitt also supported a state-level ban on same-sex marriage, which was ruled a violation of the Constitution.
As Attorney General, Pruitt has brought numerous lawsuits against the EPA, the very institution is now going to run. He once allegedly used a energy lobbyist's complaint verbatim in a letter to the EPA regarding their tracking of Oklahoma's gas drilling-related pollution.
Pruitt is a major ally of the fossil fuel industry and has used his influence to build a coalition with other states and top energy producers to protect the industry from #Climate Change legislation. Harold Hamm, the chief executive of Continental Energy, was a co-chairman in Pruitt's re-election victory for Oklahoma Attorney General in 2013.
Future of environmentalism in America
Pruitt's nomination to head the EPA signals a major shift in the way the United States is approaching climate change, which is to say they aren't going to approach it at all in the future.
Like Pruitt, President-elect Trump is a denier of climate change, previously stating that it was a fabrication or "hoax" from the Chinese. Trump met with environmental activist Al Gore this week, although what was discussed isn't clear.
During his campaign for president, Trump vowed to cancel the Paris Agreement, a coalition among countries to reduce greenhouse gas emissions and fight against the specter of climate change; it seems Pruitt will now take up that fight with the EPA. #Environment