San Francisco Bay Area teacher arrested for allegedly having sex with one of her students
Fremont police say physical education teacher, swim coach had sex with underage male student.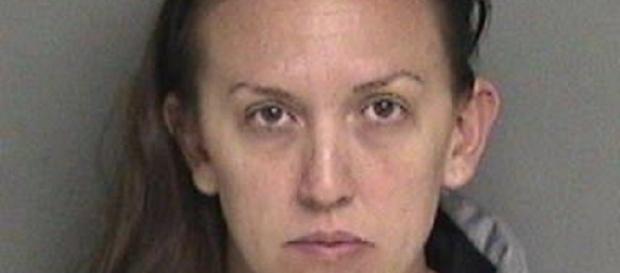 A San Francisco Bay Area teacher is facing charges after being arrested for allegedly having sex with one of her students.
Police in Fremont say they arrested 32-year-old Corine Audiat, a physical education teacher and swim coach at Fremont's Washington High School, on Thanksgiving Day after getting a tip the day before of a sexual relationship between Audiat and a male student. The name of the student is not being released because of his age, with police only saying he is a juvenile.
Teacher was arrested Thanksgiving Day
Investigators say they've determined that Audiat and the boy began communicating earlier this year, with their conversations becoming more inappropriate and, according to police, the two eventually had sex.
Though Audiat was arrested on Thanksgiving Day, her arrest wasn't announced until the following Wednesday after additional charges were filed. Audiat is now facing several charges, including unlawful sexual intercourse with a minor and oral copulation.
"This is obviously a very unsettling, disturbing, emotional type of situation," Fremont police spokesperson Geneva Bosques told ABC-7. It's a very difficult conversation to have."
Teacher placed on leave, won't be returning
Upon getting word of her arrest, school district officials placed Audiat on unpaid administrative leave, saying she will not be returning to the school. The district was also arranging to have counselors and other resources available at the school, if needed.
"This is an unfortunate situation that we are sure has generated anxiety and many questions within our community," Fremont Unified School District officials said in a statement.
"We will do our best to pass along any new information as quickly as possible," the statement said. "Our attention remains with the well-being of the student involved, our student body as a whole, and our staff during this difficult time."
One of five high schools in the Fremont Unified School District, Washington High School has an enrollment of nearly 2,000 students and employs 80 teachers. #California #Crime