Retired New York police officer charged with the killing of 4 men during drug deal
Former officer Nicholas Tartaglione charged with murder, drug conspiracy charges after the bodies of 4 missing men were found on his property.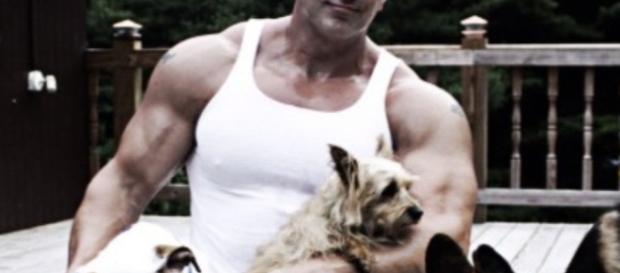 A retired #police officer is being held on murder and drug charges after the bodies of four men were found on his rural #New York property.
Nicholas Tartaglione -- a former police officer with New York's Briarcliff Manor Police Department -- is behind bars after being charged in federal court on Tuesday with four counts of murder and conspiracy to distribute cocaine. Investigators say Tartaglione killed the four men -- identified as Martin Luna, Miguel Luna, Urbano Santiago and Hector Gutierrez -- during a drug deal last April in a bar called the Likquid Lounge.
"While all murders tear at the fabric of our communities, when the alleged perpetrator of a gangland-style, quadruple homicide is a former police officer, that strikes at the heart of civilized society," U.S.
Attorney Preet Bharara said in a statement after the 49-year-old Tartaglione was charged in the case. Tartaglione has pleaded not guilty.
The bar where the men were killed is in the Hudson Valley community of Chester, about 20 miles away from Tartaglione's home in Otisville. Local media outlets are reporting the Likquid Lounge is operated by Tartaglione's brother, though authorities have not named the brother or implicated him in the case.
Tartaglione had 'checkered career' as officer
USA Today is reporting that Tartaglione had a "checkered career" as a police officer. After working in the cities of Mount Vernon and Pawling, he joined the Briarcliff Manor Police Department in 1996. The newspaper says Tartaglione was suspended from the department in 1999 when he was arrested on perjury charges over his testimony in a drunk driving arrest he made.
Though he was acquitted of the perjury charges, he was fired by the department. Tartaglione got his job back, and $320,000 in back pay after filing a lawsuit against the department. He ended up retiring on disability in 2008.
Former officer could face the death penalty
Because the four murder charges against Tartaglione include a drug conspiracy enhancement, under New York law, if convicted, he's eligible to be sentenced to death. But prosecutors haven't said yet if they will seek the death penalty. #Crime