Political Action Committee formed for Michelle Obama Presidential run
First Lady has not consented to run, but the PAC is in order just in case; up to her.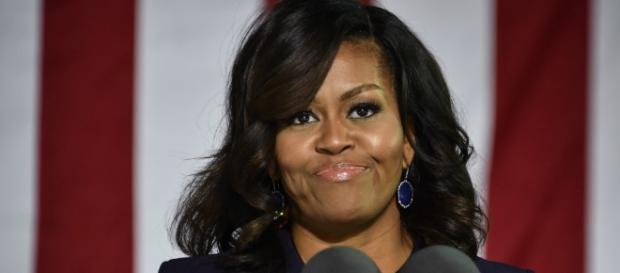 Although she has not indicated that she is interested in running for President or for any other office, First Lady Michelle #Obama nevertheless has a Political Action Committee (PAC) in the event that she gives the green light. One group, which calls itself "Ready for Michelle PAC," filed official papers on October 31 of this year and claims to be ready with willing volunteers and donors should Ms. Obama decide that she, like her successful husband, has political aspirations. Ready for Michelle has 1,000 signatures and just under $1,000 thus far; but those amounts could grow incrementally should Ms. Obama throw her hat in the ring.
Michelle Obama's background
Michelle Obama is an attorney, licensed to practice in Illinois.
She is a graduate of both Princeton University and Harvard University. She also served as an Associate Dean at the University of Chicago, and as a high ranking administrator at the University of Chicago Medical Center. She had instrumental roles in her husband's presidential campaigns in 2008 and 2012 and spoke to the Democratic National Convention in both 2012 and 2016. Ms. Obama served as First Lady from 2008 to 2016 and taught children about nutrition, eating right, raising a vegetable garden and exercising. She even grew vegetables in her own White House garden and showed urban children how to tend to healthy vegetable gardens.
One prolific speaker
Michelle Obama has proven herself as an accomplished, memorable and prolific speaker. At the 2016 #Democratic Convention, she "took down the house" when she pointed out that #Donald Trump was misogynistic, bigoted, racist, homophobic and totally unprepared for the presidency.
Ms. Obama stated that she was shaken "to the core" by Trump's hateful comments, including his description of women as "submissive sex objects." Ms. Obama pointed out how important it was that boys have good role models so that they grow up to care about women and to be sensitive to their needs. Finally, Ms. Obama concluded her remarks by stating that it was "all about decency." She proved herself to be a dynamic, charismatic and convincing speaker. Those attributes would serve her well should she choose to pursue a political career.
Trump must sell International Hotel
Meanwhile, President-elect Donald Trump, who would likely be Ms. Obama's GOP opponent should she run for President in 2020, is being forced to sell the Trump International Hotel in Washington, D.C., near the White House. This is because of a clause in Trump's lease that states that active investors in the hotel cannot hold elective office. Trump put over $200 million into renovating the hotel before being elected President.