Police: 1 dead, 2 wounded when San Francisco Bay Area drug deal goes bad
Police in Union City say after a struggle during the deal a suspect now in custody shot 3 people with a high-powered rifle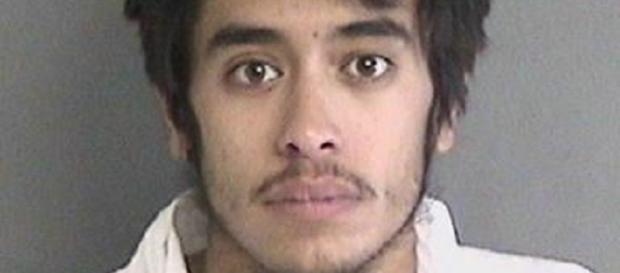 A #drug deal in the parking lot of a #San Francisco Bay Area restaurant has left one man dead and two others hospitalized in serious condition after police say the deal went bad and one of the men involved in the transaction started shooting.
Police in Union City say the trouble started after three men in a Lexus pulled into the parking lot around 9:00 p.m. Monday for what investigators are terming a "transaction involving the sales of narcotics." The Lexus, driven by 21-year-old Sajeel Rehman, pulled up next to a pickup truck with three other men inside, including a man police have identified as 24-year-old Travis Vales.
But something went wrong during the deal.
When deal went bad, suspect opened fire with high-powered rifle
"During the transaction, a struggle ensued between the two groups," police said in a statement. "Vales fired multiple shots from a high-powered rifle into the black Lexus killing Rehman, injuring a front passenger, and striking another victim who was parked nearby."
Vales and the two other men in the pickup truck drove off, but were stopped by officers a short distance away and arrested without incident. Vales, and the two other men, 47-year-old Alvin Simao and 18-year-old Stevi Simao, have been charged with murder, two counts of attempted murder robbery and other charges. Alvin and Stevi Simao are not accused of firing any of the fatal shots, but under California law participants in a crime can be charged with murder when a death occurs, even if they were not directly involved in the death.
Though the two men share a common last name, investigators did not say if they were related.
Police have not said what drug was involved in the deal, or who were the buyers and who were the sellers. They're asking anyone with information about the incident to contact investigators.
Incident follows shootout in nearby Fremont
The incident in Union City, a community about 30 miles southeast of San Francisco and about 20 miles north of San Jose, comes after a shootout during an attempted invasion of a home in nearby Fremont a little more than two weeks ago where a large scale marijuana grow was being cultivated. In the shooting one of the men tending to the marijuana was wounded and suffered non-life threatening injuries. Despite the proximity of the two shootings, there's no indication they were related. #homicide