Minnesota teacher and his husband accused of molesting 8 boys
A teacher and his husband were accused of molesting the teachers students, then the unthinkable happens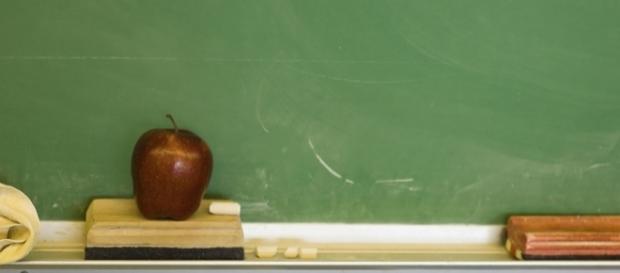 Minnesota - The Daily Mail reports in the #News a Minnesota man and his husband stand accused of molestation. The accusation comes from 8 elementary school boys. The #teacher and his husband allegedly brought the children to their Minnesota home. There they proceeded to perform abominable acts on the boys, reports say.
The report comes from Minnesota police after a 4-month investigation. The police say that the men brought the boys to their home and showed the boys child pornography. The couple bought them gifts, such as underwear, and took images of them wearing them. The investigation is still on-going despite the couple's shotgun suicide.
Couple found dead from shotgun injuries
The couple was found dead, August 25, from an apparent gun suicide from a shotgun, police say. Aric Babbitt, 40, and his husband, Matthew Deyo, 36, were pronounced dead at the scene. According to The daily Mail, neither was charged in relation to the #Crime allegations.
With that said, police don't know why the couple killed themselves over a crime they had not received charges from. The investigation was on-going and official charges had not been filed, reports say. Their deaths came shortly after a 16-year-old reported an on-going relationship. The report claims that the couple was in a relationship with the young teen.
male teacher and husband accused of molesting 8 boys kills themselves, sad

— Ledbetter Freelance (@LanceLedbetter) December 31, 2016
The 16-year-old's report
According to the report, the case goes beyond just molestation.
According to the 134-page investigative file, the couple would give the boys alcohol. They would take them in the bathroom and give them underwear and have them watch child porn. After a course of time, they would then have sex with the children, reports say.
In some cases, they would even give the children marijuana, police say. In Minnesota, marijuana is only legal for medical reasons. The only form legal is pills, and oil extracted from the herb. Recreational use has been forbidden in the state, according to the IB Times.
The teen also said that the teacher was a mentor to him when he chose to join the LGBT community and "came out" to his parents. According to the report, the boy felt scared to tell his parents and feared rejection. He said that Babbitt gave him the courage to tell them, reports say.