Leonardo DiCaprio reveals what he told President-elect Donald Trump
Climate change warrior DiCaprio and President-elect Trump talked for nearly 90 minutes–here's what they discussed.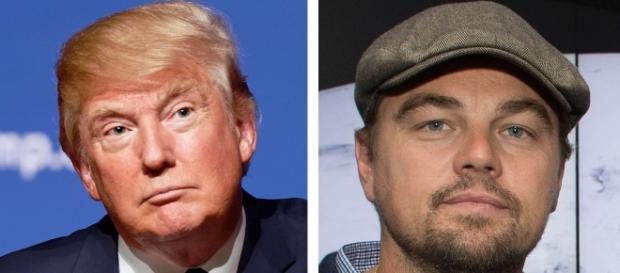 So what exactly did Leonardo DiCaprio, a global warming alarmist, discuss with #Donald Trump, a renowned climate sceptic, at Trump Tower on Wednesday? According to insiders, the Hollywood A-Lister, who supported Hillary Clinton during the election, discussed how Trump could revitalise America with green jobs. If that sounds familiar, that's the same talking point Hillary used to justify dismantling the coal industry with even more regulations.
Terry Tamminen, head of California's Environmental Protection Agency (EPA) under former Gov. Arnold Schwarzenegger, said they presented the President-elect and others on his transition team with ideas to "unleash a major economic revival across the United States that is centred on investments in sustainable infrastructure."
Making America green again?
The two, who talked for roughly 90 minutes, also discussed creating millions of green jobs in the commercial and residential renewables' arena.
They believe their vision for an energy revolution relying on wind and solar aligns closely with Trump's vision for creating millions of new jobs in America. Trump has already reiterated on this week's 'victory tour' that he would make the U.S. energy independent using all of America's resources.
Leonardo DiCaprio Meeting with President-elect Donald Trump https://t.co/vY4daqszZZ via @wattsupwiththat

— Andreas Marciniak (@ajmarciniak1) December 9, 2016
Trump's EPA pick
So did the Oscar-winning actor have much of an effect on Trump? Not likely. The next day, Trump tapped Oklahoma AG Scott Pruitt to lead the EPA. Pruitt is famous for leading the charge with 28 other states currently suing the EPA over the Clean Power Plan (CPP). The CPP was designed to make regulations so expensive it would force coal-fired power plants to shut down.
In fact, the biggest complaints Trump heard from large and small businesses are the vast number of major regulations issued by the Obama administration.
The 600 #regulations cost Americans $743 billion & 194 million paperwork burden hours: https://t.co/aBSMkUuQtT pic.twitter.com/LccknBPMEI

— AmericanAction Forum (@AAF) August 8, 2016
Liberals outraged
Trump has also promised to open up federal lands closed off by President Obama to oil and gas drilling to create an "energy revolution" while keeping our #Environment clean. Trump's pick has also outraged Democrats, who are already plotting to block Pruitt's nomination. The core mission of the EPA is to administer environmental regulations passed by Congress, not to create regulations after declaring something hazardous to human health. That's what the EPA did with carbon dioxide, a harmless trace gas vocal scientists blame for any perceived shift in climate.
After the meeting, DiCaprio gave Trump a copy of his documentary "Before the Flood", which has been criticised for overstating extreme weather events that statistically have not increased.
When floods or droughts do occur climate alarmists are quick to lay the blame at the altar of #Climate Change. As reported earlier this week, DiCaprio had previously given Ivanka Trump a copy of his movie on Tuesday.
DiCaprio's 'Before The Flood' Drowns in Sea of Green Hypocrisy - Breitbart https://t.co/oNN6MR7983

— daniel koening (@silentdan) November 8, 2016
More meetings with DiCaprio?
A source not authorised to speak on the record said Trump agreed to watch the film and suggested a meeting next month. DiCaprio has been criticised for living a carbon-heavy lifestyle and was asked to step down by a leading environmental group as a U.N. Messenger of Peace for climate change. He once took a private jet from France to NY to receive a green award before flying back to a fundraising party in Cannes.