Donald Trump responds to 'sensitive' college students after being pressed by Sean Hannity
Sean Hannity asked Donald Trump his thoughts about college students needing extra attention to deal with his win, and the president-elect responded.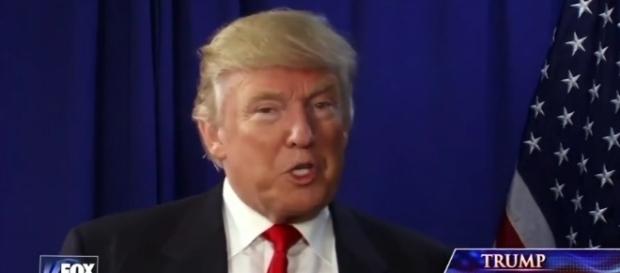 Heading into the 2016 election, no one thought that #Donald Trump had a realistic shot at victory. After the results came in and Trump became the offical president-elect, millions of people around the country had a variety of different reactions.
Trump on the triggered
Throughout the entire presidential campaign, Donald Trump broke all the rules and didn't hold back his views, even if the results were heavy criticism from the mainstream media. Trump would go on to insult various minority groups, starting by labeling many illegal immigrants from Mexico as "rapists" and "murderers." After the billionaire real estate mogul proposed a ban on Muslim immigration from areas populated by Islamic terrorist groups, liberal activist groups quickly labeled him a "racist" and "Islamophobic." Trump's well-documented comments about women also earned him the title of a "sexist" and a "misogynist," and his election win "triggered" thousands of college students who reportedly needed extra attention to cope with the results.
As seen during a special interview with #Fox News' #Sean Hannity on December 1, Trump responded to those claims.
"Since you've been elected some people have had a hard time dealing with it," Fox News host Sean Hannity said to Donald Trump. "Poor kids on college campuses have had their professors giving them cocoa, aromatherapy, and pet therapy, and coloring books, and play doh," Hannity pointed out, before asking, "Anything you'd like to say to them to reassure their sensitive feelings that it'll be okay?"
ICYMI: Classes Canceled to Allow College Students to 'Cope' with Shock of Trump's Win @foxandfriends @HeatherNauert https://t.co/OcX663v4gB pic.twitter.com/PO39yrp4oQ

— FoxNewsInsider (@FoxNewsInsider) November 12, 2016
"I think they are gonna be really happy. I think we are going to have a very safe country," Donald Trump responded.
"We are gonna do things that are gonna create jobs where their parents are going to do a lot better," Trump said, while adding, "Most of their parents voted me." The former host of "The Apprentice" concluded by saying "I hope they realize that soon."
George Soros is donating $10 million to fight the rise in hate crimes since Donald Trump's victory https://t.co/NaSvUGV8bO

— TIME (@TIME) November 23, 2016
Next up
In just over 50 days, Donald Trump will be sworn in as the 45th President of the United States. For the time being, Trump will continue to narrow down his top spots in his cabinet, including the Secretary of State position. Despite recount efforts in Wisconsin, Michigan, and Pennsylvania, it appears highly unlikely that the results will be reversed.