Dollywood employee finds burned bible page amid wildfires
Even though the wildfires in Tennessee are destroying everything, surprising bible pages found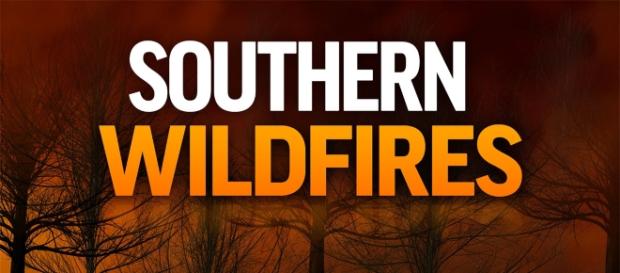 #tennessee - Amid all the #Wildfires that are destroying Tennessee, employees at Dollywood feel shocked. The day after the fires ripped through Gatlinburg, Dollywood employees found bible pages. The employee, Isaac McCord was doing his part when he uncovered the pages. McCord, a University of Tennessee student, works as an HR trainer at the park.
When unearthing the pages, according to USA today, McCord said he did not know what the pages would read. According to McCord, the verses were out of the first chapter of Joel verses 13-20. It was odd finding these scriptures because they talk about fires burning, and the coming of the day of the Lord.
"We were like this is unreal," McCord said, to USA today.
Apocalyptic sign?
The discovery of the pages has some Christian circles believing that this is a "sign from God." Not too many strange things like this have happened. The finding of the pages brings new #Hope to many Tennessee residents amid the disaster of the fires.
McCord says that people may doubt his story, but It is the truth he said. According to USA Today, McCord was never a religious man, but after the discovery, he has rethought his position. "It is not every day we see a miracle like this," said McCord.
The wildfire carnage
The wildfires have killed seven people and destroyed many homes. 24 hours of rain has helped put out a majority of the fires, helping firefighters. Tennessee is not out of the woods yet. Rescue efforts are still underway as rescue crews sift through the ashes of a once thriving community.
After the fires, most of the affected areas look like ghost towns.
Ashes are still smoldering as rescue efforts are still active. Most of the residents feel like their lives will never be the same. This has been the worst fire in the southern state since recorded history. Like in all natural disasters, the residents must pick up where they left off and rebuild.
Conclusion
Dollywood is urging America to chip in to help the families who have lost their homes.
Help Dolly help those who lost their homes in the wildfires. Donate to the #MyPeopleFund. Visit https://t.co/kXcnWHlzTo #SomePlaceSpecial pic.twitter.com/g5E0WifdcD

— Dollywood (@Dollywood) December 1, 2016
If you would like to help, feel free to contact Dollywood to find out what you can do. Many are displaced and every little bit helps.