China - innocent man cleared of rape and murder 21 years after his execution
Heartbreak for the Mum who fought so hard to clear her son's name in a crime he never committed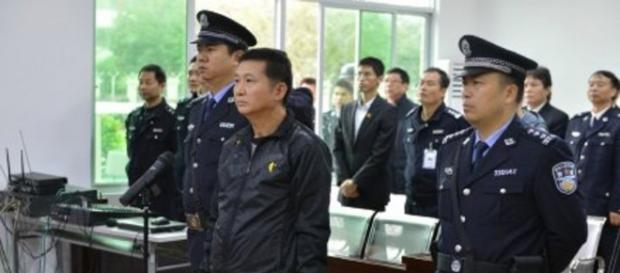 A young man in #china was convicted of rape and murder 21 years ago and his #execution was carried out. The heartbreak for his Mum was devastating but she continued to work hard to clear his name, believing this was a #Crime he never committed. In 2005, another murderer confessed to the crime, and she appealed relentlessly to the Higher People's Court of Hebei Province, China to have her son's conviction overturned.
Another man confessed to murder and rape in 2005
In 2015 The Mirror reported that with the confession of the murder by Wang Shujin, who had been convicted for murder and rape in three other cases, that Nie Shubin would probably have his conviction overturned.
The tragedy is that the man who confessed to the murder of 19-year-old Kang She near the city of Shijiazhuang in 1994, was not executed for his crimes, although he has received a death sentence. An innocent young man died for his crime.
Xinhuanet News from China reported on the 2nd December 2016, that the young man, Nie Shubin was found innocent of raping and murdering the young woman by the Supreme People's Court in China. 21years after his execution, his mother can finally believe his soul can rest in peace.
Nie was executed for a crime he did not commit
When Nie's Mum again took up her case to clear her son's name in earnest following the confession by Wang Shujin, it was still not an easy ride. It has taken a further 11 years to get the courts to overturn the conviction for rape and murder against her innocent son.
With the help of lawyers, the case was finally taken to the Supreme Court. Her lawyers said in 2015 that "Based on the evidence in ....police documents it is highly likely that Nie was wrongly convicted." They also said, "There is in fact little direct evidence to link him with the case at all."
Living with pain of a son executed
Nie's Mum, Zhang Huanzhi has walked a hard road. For 21 years she believed her 21-year-old son was innocent. The pain of watching the execution nearly broke her. She told the press that 20 odd years of her life had been filled with pain,sadness, and profound regret. The Mirror quoted her as saying "I have so much to regret because I did not even get to see my son before he was executed.The only thing I could do was try to prove his innocence to ease my pain."