Al Gore meets with Donald Trump
The conversation centered around Gore's primary focus, global climate change.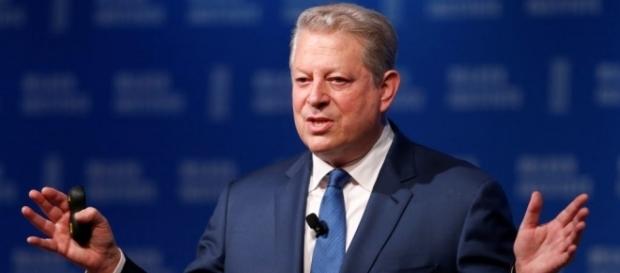 President-elect #Donald Trump has been holding a series of high-profile meetings since his election, mostly looking for people to fill his Cabinet prior to his inauguration in January. On Monday, he held one of his most interesting meetings yet, not with a potential Cabinet member, but with someone who disagrees with him on a very high-profile issue: #Al Gore, global #Climate Change expert and former presidential nominee.
A productive meeting
Prior to the meeting, there had been rumors that Gore would meet with Trump's daughter, Ivanka Trump, but he ended up meeting with the president-elect himself after his meeting with Ivanka.
Gore told the press, "It was a sincere search for areas of common ground."
Gore has been one of the most outspoken experts on global climate change, making it the focal issue in his post-political life. One of the most famous documentaries in recent memory, "An Inconvenient Truth," came from the mind of Al Gore. The documentary detailed the history of global climate change, how humans have exacerbated the environmental catastrophe, and a general education about environmental issues.
Trump and Republican views of global climate change
The global climate change problem promises to be one of the major issues in the coming years, not just in the United States, but around the world. There have been several conventions between global powers trying to reduce carbon emissions and other environmental waste, an issue spearheaded by President Barack Obama.
The new administration may not feel the same way about the problem, though. Members of the Republican Party have been known to reject the idea that humans have an impact on on the changes in the environment around them, questioning the science behind the reasoning. In the past, president-elect Trump has called the environmental disaster a "hoax" invented by China. Since his election, however, his stance on the issue has softened, admitting to The New York Times that there's likely a connection between human waste and global climate change.