Veterans to join water protectors on December 4-7
Wesley Clark Jr. organized a unified effort of veterans to support water protectors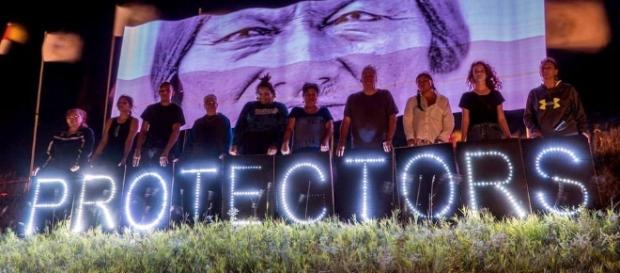 A peaceful support
Wesley Clark Jr. is a veteran and the son of retired four-star U.S. Army General Wesley Clark Sr., former Supreme Allied Commander in Europe. On November 23 he started a major event called Veterans for Standing Rock, an event that will take place between 4th and 7th of December. At this event, nearly 1,000 U.S military veterans have signed up to show their support for the Native Americans, but also activists and people who were abused by the militarized police. Wesley Clark Jr. transmitted to the veterans enrolled to bring body armor, gas masks, earplugs, but no drugs, alcohol or weapons because this protest is meant to be peaceful.
Militarized police
The water protector activists were brutalized by the militarized police in recent days, among the most significant abuses was the use of water cannons while the outside temperature was below freezing. So far, 300 people were injured and 26 hospitalized, among them a 21-years-old girl who was injured by a grenade and risking to have her hand amputated because of it. All these efforts are undertaken to prevent the construction of an oil pipeline that would carry half barrels of crude oil per day, and all the oil will pass below the Missouri River and close to Standing Rock reservation.Initially, the pipeline had to pass through Bismark, a white community, but after several objections about the dangers of water pollution in the area, the pipeline route was changed and set to go through Standing Rock.
An oil spill in this area would have disastrous effects on water resources and the sacred lands belonging to Native American by right.
Donations needed
At this time all the tribes in the area had joined forces to stop the construction of this pipeline, but they cannot succeed alone. Therefore, activists came to support the Native American together with ordinary people and soon the veterans will join this cause. Wesley Clark Jr. established a donation site to raise funds necessary for carrying out these peaceful protests, so far the site has raised almost $500,000, the goal being $750,000. It remains to be seen what impact will have this change of situation and how the authorities will react to this. #NoDAPL #standing rock sioux #News