Uber and the city of Houston reach an agreement on background checks
The popular ridesharing service will stay in Houston at least through the Super Bowl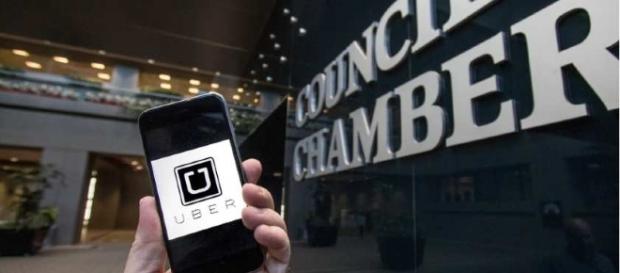 According to the #Houston Chronicle, the ridesharing service Uber and the city of Houston have come to an agreement over background checks for drivers. The city agreed that #Uber drivers would no longer be subject to a physical examination and that Uber cars would no longer be required to carry fire extinguishers. Drug tests will only be needed if there is probable cause. In return Uber agreed to require its drivers to be subjected to a fingerprint background check. The deal is designed to get the ridesharing service in Houston through the Super Bowl, which is expected to generate a significant amount of business.
The compromise contrasts with the hardline stand taken by the city of Austin, which drove ridesharing companies like Uber and Lyft out of the Texas state capital.
Austin has ever since been struggling to recover with struggling homegrown ridesharing efforts and an uptick in drunk driving incidents.
The matter may be moot in any case. Uber and the Texas state legislature have been working on state-wide rules that will be more agreeable for ridesharing companies and allow them to continue operating in a cost effective manner. A bill was introduced on Nov. 14 that would establish such rules while retaining Taxi regulations as a local matter.
Ridesharing services such as Uber have upended the personal transportation industry in recent years around the world. The company provides a smartphone app that allows people to contract with willing drivers for a fee to take them places. The service is cheaper than using a taxi, and since drivers are using their personal cars, the vehicles are much cleaner than cabs are.
Ridesharing has provided more transportation options, especially for the disabled and elderly who otherwise must depend on public transportation or the kindness of friends and relatives.
The ridesharing industry has irked traditional tax companies, which have pressured governments to restrict or even outright ban the competing service, the real reason it is thought that Austin took the action it did. However, Uber and similar services have become so popular that Houston was obliged to take a more conciliatory stance. #Travel