Two California teens, believed to be responsible for a series of robberies, shot by police
Two teenagers, suspected of at least 16 armed robberies since July, shot by Stockton police after latest heist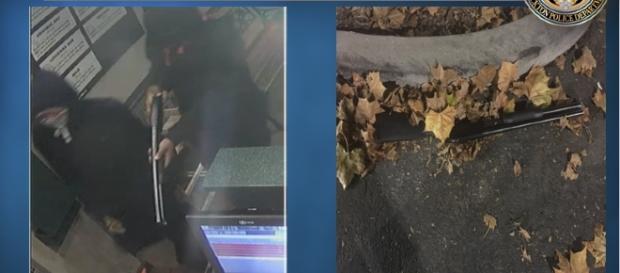 Two teenagers suspected of robbing more than a dozen stores and restaurants at gunpoint are hospitalized after police in Stockton, Calif. say they were shot by officers after pulling off yet another heist.
Police say 18-year-old Joe Ortiz and 19-year-old Serrill Galloway are in critical but stable condition after being shot by two officers as they and a third robber walked out of a Wingstop restaurant they had just held up around 9:00 p.m. Friday. When one of the suspects, armed with a shotgun, pointed it at the officers, the officers opened fire.
"These were very brazen, bold and dangerous suspects, but they were stopped last night," the Stockton Record reports Police Chief Eric Jones said at a press conference Saturday.
Police - 12-gauge shotgun found at scene had shell in the chamber
Police recovered a 12-gauge shotgun and cash at the scene. They say the shotgun, which had a shell in the chamber, is registered to the 19-year-old Galloway. He and Ortiz are facing multiple counts of robbery and other charges once they're medically cleared to leave the hospital and be transferred to the county jail. The third suspect ran from the area and remains at large.
The two police officers involved in the shooting were not hurt. They've both been put on paid administrative leave, which is routine in officer-involved shootings, as the incident is being investigated.
Robbers believed to have pulled off 16 robberies
Investigators believe since late July the suspects held up 16 businesses in Stockton -- gas stations, liquor stores and restaurants -- frequently pulling off more than one heist in a night.
In all the robberies one of the suspects was armed with a shotgun. Chief Jones says there's a "very high likelihood" the suspects will be connected to all 16 robberies in Stockton, while they're also suspected of additional holdups in nearby communities.
There were no injuries in any of the previous holdups, but during a robbery of a Jack In the Box restaurant in July shots were fired inside the restaurant. #California #Armed Robbery #officer-involved shooting