Trump Tower now listed as 'Dump Tower' on Google Maps, picture included
Donald Trump loves to speak about his NYC skyscraper Trump Tower, bu Google Maps users have a new name for the building.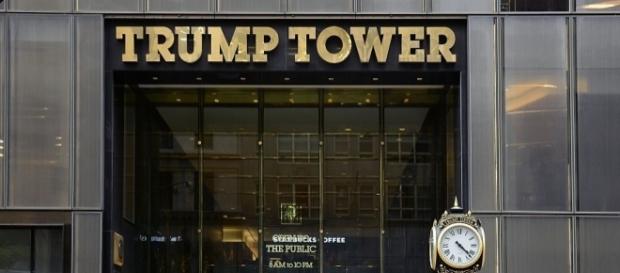 For years, #Trump Tower has been one of the most ironic buildings, not just in New York City, but the entire country. On Saturday night, the place #Donald Trump likes to call home was renamed on #Google Maps.
'Dump Tower' on Google
The Manhattan skyscraper known as Trump Tower opened in 1983 and is a 58-story powerhouse located in Midtown Manhattan at 725 5th Avenue in New York. The building has multiples uses, acting as the headquarters from the Trump Organization, while doubling as the primary residence for Donald Trump. Lately, controversy has surrounded Trump Tower as the new president-elect has considered living there part-time while he serves as the next President of the United States.
Critics have argued that it would cost millions in taxpayer money just to shutdown part of the city on a weekly basis, while also negatively impacting the lives of New York City residents in the process. As reported by local WPIX in New York on November 26, Trump Tower was re-branded on internet.
On Saturday, internet users found that simply typing "Trump Tower" into Google Maps resulted in the skyscraper being renamed "Dump Tower." As of press time, "Dump Tower" still appears as the name of the location for Trump Tower. WPIX in New York reported that the switch occurred around 2 p.m. local time, though no reason was given for the change. Donald Trump has not addressed the issue, though many expect him to likely do so on his offical Twitter account.
The Google Maps Trump hack is live 😎😗😇 #DumpTrump #DumpTower pic.twitter.com/AuBe7GKjQ4

— mcbc (@mcbc) November 27, 2016
Next up
Over the course of the next two months, the former host of "The Apprentice" will continue to work with his transition team to finalize the remaining spots left in his cabinet and administration.
Trump has received backlash since he won the election, most notably for selecting executive chair of Breitbart News, Steve Bannon, to be his new Chief Stagiest, while adding retired Gen. Michael Flynn as National Security Advisor.
The big announcement that most members of the media are waiting for is in regards to Secretary of State. According to recent reports, Donald Trump is down to either former New York City Mayor Rudy Giuliani, or 2008 Republican presidential nominee Mitt Romney to take over the position.