Trump to commute as First Family won't move? No law holds president to White House home
Will the White House become obsolete? Melania and Barron to stay in NYC and Donald Trump eyes possible commute to Washington from Trump Tower.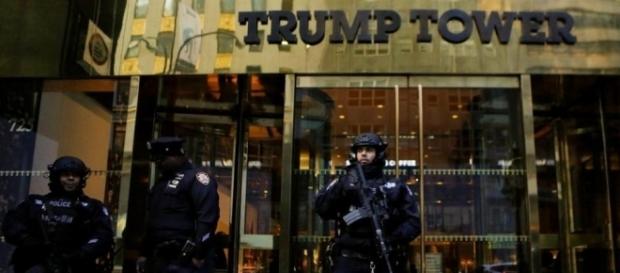 Will the White House end up in Manhattan now that #Donald Trump's move to Washington is not going to be a family affair? In a surprising turn of events, #Barron Trump, who is said to have had a "difficult time" during his father's campaign period will not be moving to the White House with his dad in January. This of course means Melania will stay in Trump Tower with their son. Trump has blazed a trail to the White House like none ever seen before, so why wouldn't his actual presidency be a bit out of the norm?
What's next?
According to Breitbart today, there's no official statement on this yet, but Trump's communication director, Jason Miller, confirmed Melania and Barron's plans to remain in Trump Tower and said a statement will be coming.
The main concern is Barron's schooling and the Trump's won't pull him out of school in the middle of an academic year.
Barron and Melania stay in Trump Tower
The 10-year-old will continue on with his education in a prestigious prep school in Manhattan. There is always a possibility that the First Lady and son will spend summer vacation in in Washington at the end of the school year. How will Trump fare not having his family with him in the White House? Will he find himself commuting back and forth to Washington from New York?
Move to Washington not family affair
Vox News suggests that Trump is "stunningly ignorant" about what being a U.S. President entails, as he is expecting to commute home to Trump Tower on weekends. For a man who worked so hard to get into the White House, it now seems he may be spending a good deal of time in New York.
Just last week the Washington Post was discussing the Washington area schools that Barron might attend, but that is no longer an issue.
According to ATTN News, Trump has spoken to his advisors about what is expected of him when it comes to spending time at the White House. He wants to be able to return to his home in Trump Towers or his estate in Florida as often as possible.
Lonely quarters for 45th president
Now with Melania and Barron not moving to the White House, it will give Donald Trump even more reason not to want to live there. Trump would prefer to commute to Washington from Trump Tower. The Times reported he'd prefer to fly home "all hours of the night" just to sleep in his own bed in Manhattan.
According to ATTN, there is no law that says Trump has to live at the White House. There hasn't been a president yet that has not lived in the White House, although a few have delayed the move. Because the White House is set up as one of the most secure places in the world, it only makes sense for a president and his family to live there.
Other presidents who hung their hats elsewhere
Trump won't be the first president not to spend all his time at the White House, Ronald Regan spent 350 days of his term at his ranch in Santa Barbara. President Johnson beat that with 500 days of his presidency spent in Texas at the LBJ Ranch.
The "Little White House" in Key West, Florida, is where Harry Truman lived for months at a time as the U.S. president. Even George W. Bush spent 25 percent of his time as president at his Texas Ranch or Camp David, which is the presidential retreat for the sitting president.
Trump Tower is already barricaded off from the streets of Manhattan and under heavy security. People are already referring to Trump Tower as New York's White House. Will this be where President Trump will lay his head down at night? #White House Manhattan