Trump returns to Twitter to blast recount effort; claims millions of illegal votes cast
President-elect claims 'serious voter fraud' in 3 states; critics respond by calling him 'unhinged' and his claims 'unsubstantiated.'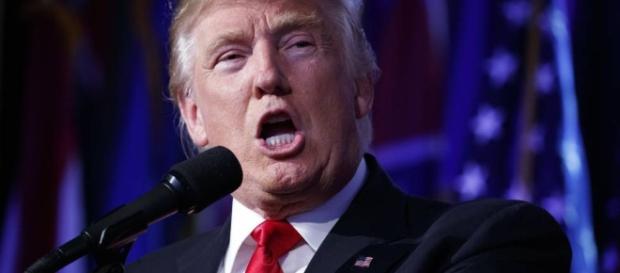 President-elect #Donald Trump mostly stayed off Twitter over the Thanksgiving weekend, but with the holiday over he's returning with a vengeance -- while also being inundated in an avalanche of criticism.
Trump resumed his Twitter attacks after getting word there would be a recount of the presidential election vote in Wisconsin, while Green Party presidential candidate Jill Stein was also seeking recounts in Pennsylvania and Michigan. Trump won all three states, but by narrow margins. His victories in the three states, which usually vote Democrat, gave him a rather handy win in the electoral college, but he lost the popular election by 2.3 millions votes.
Trump claims illegal votes cost him popular vote
The president-elect was quick to bash the recount move, noting in a Tweet that he won the electoral college, and claiming that he would have clinched the popular vote as well -- if it weren't for what he said were millions of illegal votes. In a follow-up Tweet, he claimed there was "serious voter fraud" in Virginia, New Hampshire and California, though there have been no reports of widespread fraud in any of those three states.
Serious voter fraud in Virginia, New Hampshire and California - so why isn't the media reporting on this? Serious bias - big problem!

— Donald J. Trump (@realDonaldTrump) November 28, 2016
Trump's comments unleash firestorm of criticism
Trump's claims unleashed a firestorm in the Twitterverse, with journalists, political pundits, public officials and others decrying his assertions.
Investigative reporter and best-selling author, Carl Bernstein, who gained fame for his reporting on the Watergate scandal that ended up forcing President Richard Nixon out of office, also took to Twitter, responding to Trump's claims by blasting him as "unhinged."
This factless madness shows @realDonaldTrump to be unhinged. If PresNixon had a Twitter account it would not reflect this much paranoia.

— Carl Bernstein (@carlbernstein) November 28, 2016
Bernstein went on in a separate Tweet to call Trump "sadly ignorant of our history and its meaning." Besides Bernstein, California Secretary of State Alex Padilla also jumped in on the Trump-bashing, posting a statement on Twitter calling his claims of fraud in California as "absurd."
November 28, 2016
Trump attacks CNN for supposed Clinton support
The Twitter war between the President-elect and others continued into late Monday, with Trump attacking #CNN, a common target of his posts, and its Washington correspondent Jeff Zeleny.
In one posting Trump said CNN should be "embarrassed" for supporting Clinton.
.@CNN is so embarrassed by their total (100%) support of Hillary Clinton, and yet her loss in a landslide, that they don't know what to do.

— Donald J. Trump (@realDonaldTrump) November 29, 2016
Meanwhile, as the Twitter attacks between Trump and others heat up, the president-elect continues to ponder his choice for Secretary of State. Retired General David Petraeus and Tennessee Republican Sen. Bob Corker are both scheduled to meet with Trump on Tuesday. Also being considered is former Massachusetts Gov. Mitt Romney and former New York City Mayor Rudolph Giuliani. #Election 2016