Trump picks Nikki Haley for U.N. ambassador
South Carolina governor provides much needed diversity to Trump cabinet.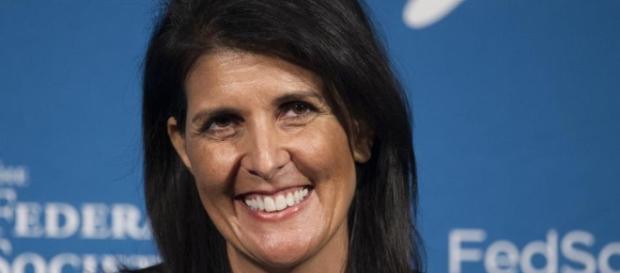 #Nikki Haley, the Republican governor of South Carolina, has been nominated by President-elect Trump to be the U.S. ambassador to the United Nations, the Washington Post confirmed Wednesday.
The nomination of Haley, who was an ardent supporter of Marco Rubio during the GOP primaries, is Trump's first female cabinet appointment. As a female governor who is the daughter of Indian immigrants, Haley provides much needed diversity in the Trump cabinet, although her lack of foreign policy experience raises some concerns.
Trump's peace offering to establishment Republicans
Haley, who is in her second term as South Carolina governor, is a mainstream Republican who has worked on trade issues and has traveled abroad as governor.
Her views on military and national security matters tend to fall in line with the hawkish GOP establishment and #Tea Party Republicans. The nomination of Haley is viewed by some as an effort to win back the support of establishment Republicans, many of whom withheld their support for #Donald Trump during the presidential election.
Haley was elected governor in 2010 on a wave of Tea Party support but, since taking office, has aligned herself with the Republican establishment. As governor, she supported the removal of the Confederate flag from statehouse grounds and won national acclaim last year after her emotional news conference that followed the killing of a minister and eight parishioners at an African-American church in Charleston. During the presidential campaign, Haley was highly critical of Trump's proposal calling for a temporary ban of Muslims from entering the country.
If Gov. Haley's nomination is confirmed she will be replaced by Lt. Governor Henry McMaster, who is seen as one of Trump's strongest allies within the Palmetto State.
Haley was considered for Secretary of State
If her nomination is confirmed by the U.S. Senate, this would be Haley's first position in the federal government. Last week, reports emerged indicating that Haley's name was being floated as a possible pick for Secretary of State. However, Mitt Romney still appears to be the leading choice to fill the position.