Trump calls for unity in Thanksgiving address
The US President-elect has called for national unity to bring in the Thanksgiving holiday.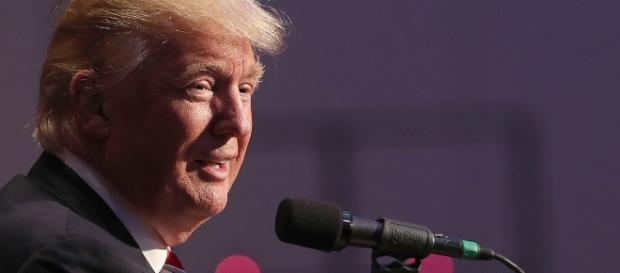 After a controversy-filled election campaign with rivalry Hillary Clinton and a less than positive reaction to the US election result from many anti-Trump campaigners, US President-elect Donald Trump has called for national unity to mark the beginning of the #Thanksgiving holiday.
As Trump addressed the American people to mark the Thanksgiving holiday, the 70-year-old described the election campaign as "long and bruising" and stated that emotions in the country were still raw. Trump said that the time had come "to begin to heal our divisions" but that he understood that it wouldn't just happen overnight.
During Trump's address he talked about how he and the American people now had the chance to "make history together" and bring about change in Washington, noting that they now had the chance to bring "safety" and "prosperity" to communities and inner cities.
Trump adds two previous critics to his cabinet
Earlier this week Trump announced the appointment of two women to his cabinet, both of which had been critics of the billionare during his election campaign. Trump announced that South Carolina Governor Nikki Haley would be his US ambassador to the United Nations, whilst Betsy Devos would become his secretary of education. Haley had previosuly stated that she was "not a fan" of Trump during his election campaign and criticized his proposal to ban Muslim immigrants, labelling it as "un-American," whilst Devos had previously described the President-elect as an "interloper." The appointment of both still needs to be approved by the Republican-controlled Senate but Haley said that she was touched to be assigned the role by Trump.
During the primaries for the Republican candidate, Haley was a strong supporter of Florida Senator Marco Rubio and then Texas Senator Ted Cruz, however, when speaking of Haley's surprise appointment as US ambassador to the United Nations, Trump said that Haley was a "proven dealmaker" and that was something that Trump needed as they would be "making plenty of deals." #Donald Trump #Election 2016