The National Park Service celebrates centennial anniversary
Park Service celebrates more Than 13 billion visitors since its inception.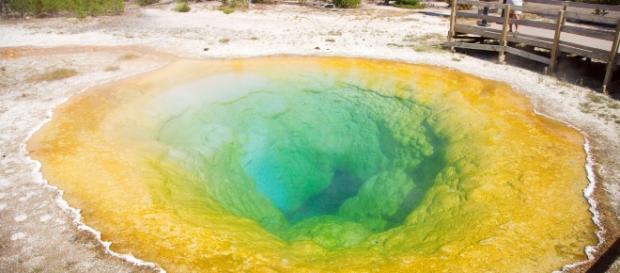 The National Park Service turned 100 on August 25, 2016 and they're celebrating all year long. The anniversary is such a historic event that the US Mint is commemorating the centennial by issuing three limited-edition coins. These include a five-dollar coin, a silver dollar, and a half-dollar clad coin. These coins feature images of historic park features, resemblances of cultural heritage, and the exploration of nature. The US Postal Service is celebrating the special day by offering 16 stamps that feature national parks, and best of all, there is a new IMAX film, "National Parks Adventure," that showcases the parks in ways never seen before!
Role of the Park Service
The Park Service is responsible for building and fostering communities across the US through recreation, conservation, and historic preservation programs.
There are a total of 413 sites that comprise the park service. These include historical parks or sites, national monuments, national parks, battlefields or military parks, preserves, recreation areas, seashores, parkways, lakeshores, and reserves.
In order to be considered a National Park, a park should meet four criteria including: being an outstanding example of a particular type of resource, providing exemplary quality in illustrating or interpreting the natural or cultural themes of our Nation's heritage, providing a variety of opportunities for recreation, for public use and enjoyment and maintaining a high degree of honesty as an accurate and relatively preserved example of the resource.
Today, the National Park Service employs more than 22,000 workers who are assisted by 440,000 Volunteers-In-Parks, who donate approximately 7.9 million hours annually.
The Park Service would not be what it is without the assistance of its 4,900 dedicated park rangers who are responsible for providing a valuable educational experience to all guests who visit its parks. Rangers' tasks range from helping to keep parks clean, rescuing kids and making sure everyone is safe and having a pleasant experience at the parks.
Key facts
The first national park to be established by Congress was Yellowstone National Park on March 1, 1872. According to the National Park Service, more than 307 million people visited its parks in 2015. This includes more than 500,000 who attended special events and ranger programs and more than 660,000 children who took part in the "Junior Ranger" program.
One can find the world's largest living things in national parks – Sequoia trees and the world's largest carnivores – Alaskan Brown Bears. Russell Cave National Monument located in Alabama has an almost continuous record of human habitation since 7000 B.C. Another fun fact is the Hubbell Trading Post, established in 1878, is still an active trading post at Hubbell Trading Post National Historic Site in Arizona.
The Brown vs. Board of Education National Historic Site in Kansas tells the story of the 1954 landmark Supreme Court case that ended racial segregation in public schools while the completion of the first transcontinental railroad is celebrated at Golden Spike National Historic Site.
If you haven't gotten a chance, go out and visit a national park today to celebrate our nations' heritage. #Environment