Thanksgiving Day first celebrated by Spanish sailors
While everyone believes it was the pilgrims who first sat down to Thanksgiving dinner back in 1621, it turns out the story might be a different one.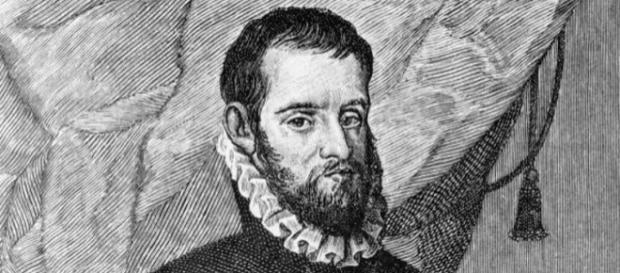 Archaeologists at the Museum of Natural #history in Florida have revealed a different story about the origins of the popular #Thanksgiving Day holiday. According to them, the first celebration was held in St. Augustine, Florida in 1565, more than 50 years earlier. They say it was not a bunch of English pilgrims from the Mayflower enjoying the meal, but was a Spanish explorer, Pedro Menéndez de Avilés, along with an assortment of 800 sailors, soldiers and settlers.
Thanksgiving celebrated with jamón and Rioja wine
Even more upsetting to fans of the holiday, the first Thanksgiving celebration saw a table loaded with Spanish jamón (cured ham), chickpeas and olives, all washed down with a good Rioja wine.
The archaeologists went on to say that people in the U.S. have been celebrating the wrong date for years and that turkeys had nothing to do with the holiday.
Jamón is my passion...let me show you how amazing is! #eventmarketer #EventPlanner #luxurylife Thank for the pic @NickMrnhook #PhotoOfTheDay pic.twitter.com/T9cghyOWwG

— Spanish Ham Master (@Bellotaham) November 16, 2016
The Local quotes Kathleen Deagan, a research curator of historical archaeology at the museum, as saying the Spaniards attended the special thanksgiving feast with local Native Americans. Along with the traditional Spanish food served, Deagan believes there may have been a variety of Caribbean foods on offer, picked up by Menéndez when he stopped over in Puerto Rico prior to their arrival in Florida. She added that the Timucuan people at the dinner may have made their own contributions, in the form of corn, berries, beans and fresh fish.
According to University of Florida news, archaeologists theorize that the feast was probably held on the banks of the Matanzas River, which was the original site for the first Spanish colony. Reportedly Menéndez lost half his fleet on the way from Spain to the New World, and this led him to organize a thanksgiving mass to celebrate those who did arrive safely, followed by the dinner.
Forget the pilgrim fathers: Spanish sailors were actually the first to celebrate #Thanksgiving https://t.co/LPD1AxrI6r pic.twitter.com/a1oL2DYJan

— The Local Spain (@TheLocalSpain) November 24, 2016
U.S. history and Thanksgiving
According to the experts, this initial celebratory meal was forgotten in U.S. history, as over the centuries it has been Anglicized, with the origins of America being primarily British. However, according to Gifford Waters, the historical archaeology collection manager at the museum, the first colony was actually a melting pot of several different nationalities. #Holidays