Tennessee Powerball jackpot winners donate to wildfire victims in Gatlinburg, Pigeon Forge
Tennessee factory workers claim $421 million Powerball jackpot prize, will make donation to Tennessee wildfire victims.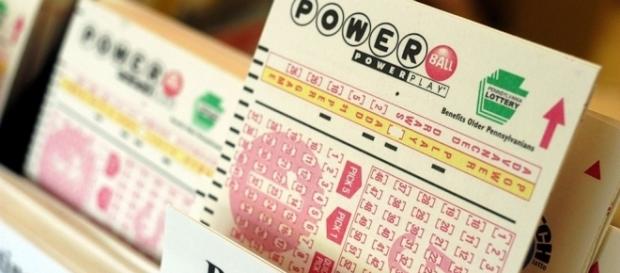 Twenty Tennessee factory workers are the latest #Powerball jackpot winners, cashing in on a whopping $421 million prize on Tuesday afternoon, the second biggest win in the state's history.
The winning Powerball numbers (17-19-21-37-44 PB 16) were drawn on Saturday, November 27 and just three days later, Tennessee Lottery officials announced that a group of twenty co-workers — now known as the "Tennessee 20" — who work at North American Stamping Group in Portland will split the prize and they are already showing how charitable they are.
Powerball winners will make a donation help Tennessee wildfire victims
WJHL reported on the Facebook page that the winners will donate an undisclosed amount of their winnings to help the people of Gatlinburg and Pigeon Forge where wildfires have been burning out of control.
So far, three people have died and hundreds of homes and businesses have been destroyed in the Tennessee wildfires.
And that's not the only good that is coming out of the big lottery win. The "Tennessee 20" have decided that they won't be quitting their jobs just yet. They don't want to leave their company without almost two dozen employees, so they are sticking around for now.
How much will the Powerball jackpot winners take home?
The prize was a big one, so there's plenty to go around. The Tennessee factory workers purchased the Powerball ticket at the Smoke Shop in Lafayette, a city that is about 60 miles northeast of Nashville. The store will get a nice bonus of $25,000, but the co-workers will get the biggest bonus of all.
According to the Tennessean, the co-workers will get $12.7 million each before taxes — now that's a nice early Christmas gift.
After federal and state taxes are deducted, the #Powerball jackpot winners should expect to get a lump sum payment of approximately $85 million per person.
WATCH: 20 co-workers in Tennessee split $421 million jackpot https://t.co/Fb9NrsqmB3

— TODAY (@TODAYshow) November 30, 2016
What are the odds of winning Powerball?
The odds of winning the Powerball jackpot are slim — 1 in almost 293 million. So, it seems to be just plain old good luck if you hit the right number combination like the folks in Tennesse did on Saturday night. And speaking of luck, Tennessee seems to be a great place to play Powerball. Saturday night's big win was the sixth Powerball jackpot win in the state.
If you want to try your luck at scoring a few million, the next Powerball jackpot drawing will take place on Wednesday, November 30.
The current jackpot is a mere $40 million ($24.2 million cash value), but that's a pretty big windfall for most people. Tickets cost $2 each and can be purchased at lottery retailers in 44 States, Washington, D.C., Puerto Rico, and the U.S. Virgin Islands. #Tennessee wildfires