Tenn school bus crash: mother of driver gives, asks for compassion
Gwenevere Cook describes her son as a respected man, father of a 3-year-old, that has never been in trouble.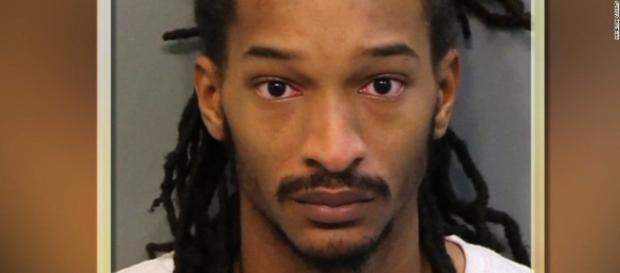 Gwenevere Cook, mother of charged bus driver Johnthony Walker, has reached out to the families who have been affected by the bus crash in Chattanooga, #tennessee on Monday. She told CNN that he had called her to tell her what happened, just moments after the incident. She quoted him saying, "Mama, I love you. I have been in a drastic accident."
According to the police chief, Walker could face further charges when his case goes to the Hamilton County grand jury.
Cook expressed condolences to the families, but also asked for compassion for her son, who was 'terrified' about the what had happened.
The horrific scene
Horror filled the air at the bloody crash site in Chattanooga -- Johnthony Walker was reportedly speeding with the school bus he was driving, which had 37 children onboard.
He lost control of the vehicle, which hit a tree, flipped, and then split into two. Six children have died, and twelve children remain hospitalized. No other vehicles were involved in the crash, but parents were screaming "That's my baby!" when they arrived and found rescuers pulling the children from the wreckage, many of them limp.
Chattanooga Mayor Andy Burke also told CNN that Monday's crash "represented an unimaginable loss" for the families and the city as a whole. He stated that it was the most unnatural thing in the world for a parent to mourn the loss of a child.
Walker faces charges
In his report about Johnthony Walker, one child who was on board the bus told CNN affiliate WEDF-TV that the driver "was going real fast" and hit a garbage bag. According to physical evidence and witness statements, Walker was driving well above the posted speed limit of 30 mph.
Police investigators have held him culpable and arrested him, based on the findings that he was speeding. He has been charged with six counts of vehicular homicide, reckless endangerment and reckless driving.
President-elect Donald Trump has also shared his condolences with the families on his Twitter page, tweeting "#bus crash in Tennessee so sad and so terrible. Condolences to all family members and loved ones. These beautiful children will be remembered!"
Bus crash in Tennessee so sad & so terrible. Condolences to all family members and loved ones. These beautiful children will be remembered!

— Donald J. Trump (@realDonaldTrump) November 23, 2016
This story is still developing. #News