Stray and Feral Dog Issues in Greenwood Become Overwhelming for the Community
Local police and animal control work to manage and protect the dog population in local area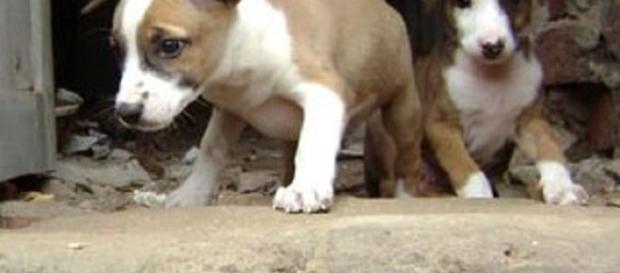 Greenwood, Arkansas reportedly faces an overwhelming problem with #Stray and feral dogs. The police department and city council collaborated to discuss the issue and how to resolve it, helping the animals and the community. The proposal is to develop another shelter that can house many of the stray and feral dogs.
Plans in the making to reduce the stray dog problems
The meeting between city council members and the Greenwood police department evolved around the subject of how the community can help the stray and feral dogs. #animal control doesn't have a designated safe location to drop off stray and feral dogs in the community.
Relating to the Humane Society, Police Chief Dawson stated that "We need to find a stable area that we can count on to take these #Animals. We can't wait to pick up an animal, and then call and see if they have space. I don't understand why the humane society will not take them in anymore."
After recent meetings and deliberations with the city council, authorities have different ideas on how to build a shelter in the area. Police Chief Dawson reports that "We're exploring the idea of building a shelter, whether it be a proposal from local businessmen to offer to build it and then rent space after the first year or for us to build one ourselves." One of the ideas at the meeting is to look into an empty building that currently has no heat, air or plumbing, creating a significant expense turning the structure into a shelter.
Animal control housing is crucial in resolving the overwhelming stray dog problem. A local business owner in Greenwood offered to build a structure for housing.
If the Humane Society doesn't have enough space to take in any more dogs, other options are necessary in the Greenwood area to build or develop some type of temporary place that is safe and healthy for the animals to stay until they are either claimed or adopted. I spoke with the Executive Director of the Sebastian Humane Society, Joe Sprague who states that they do help with the dogs when they can. It can be a hit or miss situation to see if space is available. He further stated "We do not always have space, but if called, we can reserve the next available kennel to help and if it's a small dog we almost always have space for them, but there is also time when we have a lot of space but if not called, we can't help. Also, I have given a proposal to the Mayor on a way we can help on a regular basis and have not heard back from him concerning that proposal." The deliberations to find a place for the animals to resolve the stray and feral dog issue is ongoing.
Support of the community to save the stray and feral dogs
Ms. Winberry is a dog owner who feels that the Greenwood community needs to have an animal shelter for the unfortunate stray dogs. She says that she would be fine to pay the taxes for such an important project regarding the animals. She states "They need someone to stand up for them and protect them." It is typical to come across about 30 stray or feral dogs roaming in various neighborhoods every week or two. In the meantime, police are urging all dog owners to register their pets annually so that strays can be reunited with families quicker.