Standing Rock horses get vet assistance from 900 miles away
A veterinarian made a long trip to help injured horses, remains on standby.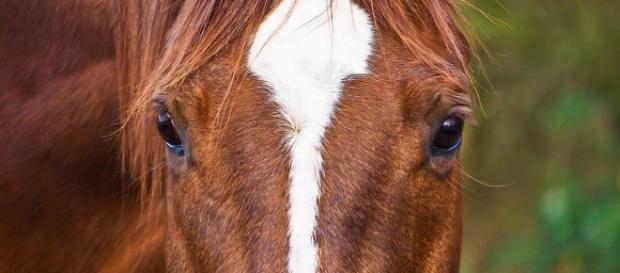 While the clash between the water protectors and the police is sure to cause injuries to humans, the horses that are vital to the reservation are not immune to injuries either. When Veterinarian Charmian Wright heard that horses were injured and even killed in the ongoing protests in North Dakota, she knew she had to act. She posted on Facebook, asking about the needs at the camp and quickly got a response. She was needed and she quickly prepared to make the 900-mile trip.
No other vet at Standing Rock camp
Wright set up a Go Fund Me account to help with medical expenses and set out in early November, from her home in Utah, headed for Oceti Sakowin Camp.
According to Huffington Post, Wright arrived at the protesters camp to find that there were apparently no other veterinarians on site.
She found the horses to be well taken care of, but noticed that some had recent injuries from being involved in some of the scuffles that had taken place between the protesters and the police. She also noted that there was no evidence of dead horses while she was on site.
While at the camp, the vet tended to the horses and even taught their owners how to care for them in case of emergencies or to assess the horse for any illness. She also gave them a quick education on giving their horses a thorough physical exam to make sure they were in good general health. Most horse owners know the basics, but a vet can teach many other technics to ensure that your horses stays fit and well, especially under the grueling conditions.
Wright remains on standby to help with the horses.
Even though Wright did not remain at the camp for long, she left with the promise that she was just a phone call away. She is willing to offer advise over the phone to the horse owners and stated that she would return to #standing rock if she was needed.
Wright is somewhat of a horse expert, having 30 years of veterinarian experience at her equine practice. The horses could not be in better hands, in person, or by giving advice over the phone. Wright even taught some of the horse owners a few basic suture skills, though one would hope such knowledge is not necessary.
The dispute between the water protectors and the government is not only causing bodily harm to the people on both sides of the encounter. It appears that any animals that are brought to the stand-off also risk bodily harm.
In the days that remain, Wright may need to return to North Dakota, as it appears nothing is getting settled and the situation may escalate. The Army Corps of Engineers has issued an eviction notice, demanding that all protesters clear the area by December 5th.
At the same time, a group of military veterans are making plans to arrive at the camp and stand between the protesters and the police who are trying to push them off the land they are trying to protect. It could be a long harsh winter for the protectors and the police in North Dakota. #Animal Advocacy #Environment