Scheduling conflict may interrupt planned march for women's rights
A march planned at the National Mall in January has run into conflicts which may have to make the organizers reconsider their march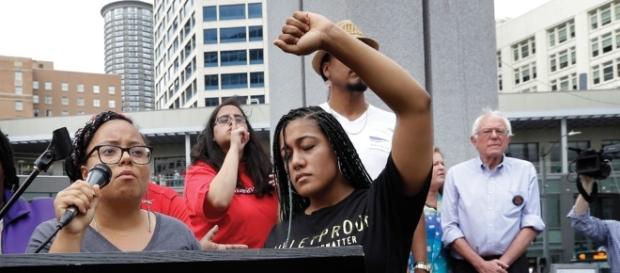 As President-elect Donald Trump was announced the winner of the presidential election activists for #women's rights began to organize a march to take place the day after he was inaugurated. Unfortunately, it now appears that there is a scheduling conflict that day which may not be able to find a resolution. The organizers have yet to comment about the possible disruption of their event. Their motto for the march has been, "women's rights are human rights."
Women's rights are human rights
The group that organized the massive march had intentions of raising awareness for women's rights. Donald Trump has been in the news on multiple occasions for his comments on women and women' rights. As more and more lewd comments were unearthed by the media on what Mr.
Trump has said about women more and more women's rights groups are speaking out and making a stand. The goal of the organizers is to equate women's rights with human rights in general.
Why the march may be in trouble
According to the National Parks Service spokesman, there are other events planned for that day which applied before the women activists. The march was planned for January 21st, a day after the president is inaugurated. That happens to be a busy day Applications are served on a first come/first serve basis and that the organizers are not likely to get the permit for 200,000 people that they were hoping for.
What the march means for women
Women's rights worldwide are tested worldwide by hard-line religious institutions and governments. Now America has elected a President who has openly bragged about sexual assault.
Although he later denied it many women have come forward to support the claim the has indeed committed sexual assault. Even if the march is canceled it is difficult to imagine that the organizers would let the protest go without another large rally or March being planned. As women find themselves fighting for equality with a new presidential administration they may continue to find the same, old obstacles in their way.