Rosie O'Donnell attacks Barron Trump via Twitter, suggests he might be autistic
O'Donnell sinks to new low by promoting rumor that Trump's 10-year-old son might have autism.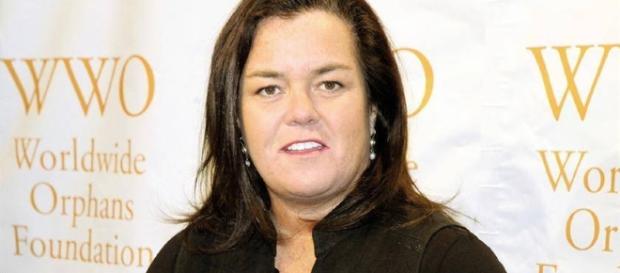 The decade-long feud between comedian #Rosie O'Donnell and President-elect Donald Trump took an ugly turn on Tuesday when O'Donnell shared a YouTube video on her Twitter page, titled "Is #Barron Trump Autistic?"
The seven-minute video, which features vulgar language, shows alleged "evidence" that the President-elect's youngest son suffers from #Autism, and includes footage of Barron displaying awkward mannerisms that some claim are symptoms of autism. The creator of the video points out that Barron might be autistic because he "walks wobbly" and makes "strange movements," and asks people not to bully Barron Trump for being autistic -- although no member of the Trump family has ever said that Barron was autistic in the first place.
To date, the video has garnered more than 500,000 views, leading some to accuse the 52-year-old comedian and long-standing Trump critic of perpetuating and promoting a rumor.
Comedian claims that she was just trying to raise awareness
While O'Donnell refuted the allegation by insisting that she was merely attempting to raise awareness of autism by sharing the video, pointing out that the YouTube video was not her creation, many find it difficult to believe that anyone would attempt to raise awareness of autism by singling out a 10-year-old child who has never been diagnosed with the neurodevelopment disorder -- especially when the child in question happens to be the son of Donald Trump.
According to FOX-NY5, several of O'Donnell's Twitter followers were outraged that she had the audacity to "out" a child with autism.
Others accused her of maliciously attacking Barron Trump by drawing attention to the child's mannerisms and behavior.
O'Donnell joked about autism earlier this year
In February, Rosie O'Donnell drew heavy criticism after performing a stand-up set at The Fund for Women's Equality & The ERA Coalition's A Night of Comedy fundraiser in New York, in which the comedian joked that she would trade each of her three teenage children for autistic triplets.