Republican elector announces he will resign instead of voting for Donald Trump, report
Donald Trump might have won the election, but not everyone plans on giving him their offical vote.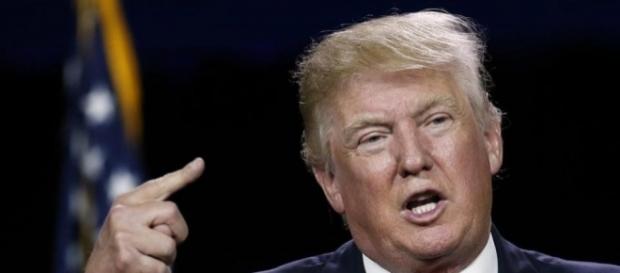 Heading into the 2016 election, the consensus was that #Hillary Clinton would walk out with a historic win and become the first female commander in chief in United States' history. After #Donald Trump pulled off the upset, may were left scratching their heads.
Trump backlash
Donald Trump was able to pick up more than 270 electoral votes and is now the current president-elect. However, the offical vote by electors doesn't occur until next month, though it's a formality that they will fall in line with what the election results concluded. Despite this, a growing number of Democratic electors, led by Colorado's Poll Baca, have attempted to recruit 37 others to vote against Trump and block him from making it to the White House.
As reported by The Hill on November 28, one Republican elector is now refusing to vote for the former host of "The Apprentice."
Republican elector chooses to resign rather than vote for Trump https://t.co/GTfnqKiJev pic.twitter.com/BknTby6qKR

— The Hill (@thehill) November 28, 2016
Art Sisneros, a Republican elector from Texas, has decided that he can't cast his vote in good conscious for Donald Trump, and instead will resign. "If Trump is not qualified and my role, both morally and historically, as an elected official is to vote my conscience, then I can not and will not vote for Donald Trump for President," Sisneros wrote in an offical blog post. Sisneros, a conservative Christian, said voting for the billionaire real estate mogul "would bring dishonor to God."
A Texas elector who criticized @realDonaldTrump says he's resigning https://t.co/06ngWVM7ck pic.twitter.com/obouGAooQ9

— POLITICO (@politico) November 28, 2016
In Sisneros' place, an alternative electoral will be substituted and will vote for Trump, giving the president-elect all 38 votes from the Lone Star State.
Sisneros has no regrets, however, and said he will "sleep well as night" because of his decision, though he said he will "mourn the loss of our republic."
Moving forward
In addition to the push from electors, Jill Stein of the Green Party has filed a #recount in Wisconsin and Pennsylvania after reports of possible election hacking. A legal team representing Hillary Clinton will also take part in the recount, though Donald Trump is not happy about it. Taking to his offical Twitter account on Sunday, Trump lashed out at the recount, calling it a "scam." While it's highly unlikely the recount will impact the overall election results, strangers things have happened in the past.