Recount officially filed in Wisconsin after anti-Hillary Clinton hacking suspected, report
Green Party nominee Jill Stein has officially filed a recount in Wisconsin after reports suggested hacking was involved to undermine Hillary Clinton.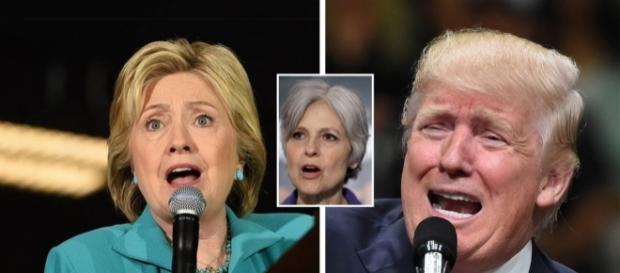 When it became clear that Donald Trump had defeated #Hillary Clinton to become the new president-elect, many wondered how that was actually possibly. #Jill Stein, the Green Party nominee, turned that wonder into action and has officially filed a #recount in the state of Wisconsin.
Wisconsin recount
John Podesta, campaign chair for the Hillary Clinton campaign, was made aware of possible hacking involved in Wisconsin during the election earlier this month. It was reported that 30,000 votes were swung in the direction of Donald Trump, which resulted in a Clinton defeat by just over 27,000 votes. Similar issues were also reported in Michigan and Pennsylvania, two states where the billionaire real estate mogul was able to win by slim margins.
After pushing for donations to file the recount, Jill Stein was able to raise over $5 million. As reported by NBC News on November 25, Stein was able to get the ball rolling just before the deadline.
Jill Stein submits presidential recount petition to Wisconsin https://t.co/yPiEs4THq4 pic.twitter.com/mJOMYZa6wD

— NBC News (@NBCNews) November 25, 2016
The deadline for a recount in Wisconsin is here, but Jill Stein filed the necessary paperwork just in time and sent it to the Wisconsin Elections Commission. In a statement released by the commission, commission administration Michael Hass writes, "We have assembled an internal team to direct the recount, we have been in close consultation with our county clerk partners, and have arranged for legal representation by the Wisconsin Department of Justice." Hass confirms that the recount is expected to begin at some point next week.
Despite the push for a recount, Hass doesn't believe hacking took place.
With Wisconsin taken care of, efforts to do the same in Michigan and Pennsylvania are expected to be the next item on the list. While Wisconsin's state deadline for a recount has come, the federal recount deadline is December 13.
Moving forward
Hillary Clinton currently leads Donald Trump in the popular vote by over two million, prompting many Democrats to call for an end to the electoral college. Heading into the election, most pollsters predicted such a large victory by the former Secretary of State that she would be able to help regain control of the Senate for the Democratic party, while also pick up seats in the House of Representatives.