Real reason revealed why Casey Neistat ended his daily vlog
CNN teams up with YouTube-star by acquiring his video application 'Beme.'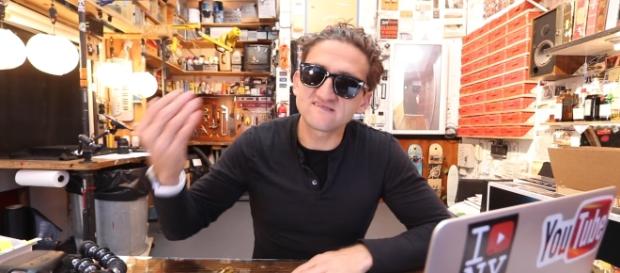 #CNN announced in a press release Monday morning that they are launching what they call "a new media brand," and that YouTube-star #Casey Neistat and his Beme-colleague Matt Hackett will help them build it. Not that long ago, Casey announced he would no longer be making a daily #Video blog (a.k.a. vlog) for his nearly 6 million YouTube followers. CNN's press release names it, and explains why.
The end of Beme
CNN stated in its press release that "Casey will provide the editorial vision and Matt will lead digital innovation." This means the end of Beme, the video sharing app that soared in popularity after its release in 2015, but significantly slowed down by the end of that year.
Beme will join CNN "as a distinct technology group, dedicated to charting the future of CNN through innovative mobile video products – some as stand-alones, others as enhancements to the vast array of existing products in the CNN portfolio."
It seems like CNN is making yet another shift towards mobile video. They are hoping that their new company, to be launched by summer 2017, will build new technology and develop mobile video capabilities for what CNN calls its "portfolio of digital properties." Casey will become the Executive Producer, and will help redefine what most people think of as "news."
CNN's press release reads that the broadcasting company "in simple terms" has aqcuired Beme, stressing that it "goes well beyond that" and not wanting to disclose the financial details. Other than Beme's 11 employees, dozens of producers, builders, developers, designers and content creators of every mold will be hired.
Meanwhile, the Beme app will cease to exist.
Authentic and raw
There also will be no need for the Beme team to move to the Time Warner Center. They will remain in their existing workspace, which will also house the new media brand. Casey's YouTube channel will also not disappear, and everything on it will still be Casey's full property. Thus, fans of the YouTube star will still have a lot to look forward to with the launch of this new venture.