Queen Elizabeth's meeting with Donald Trump calculated? British PM allegedly has an agenda
British Prime Minister Theresa May is allegedly using the queen to curry favor with Trump over trade deals.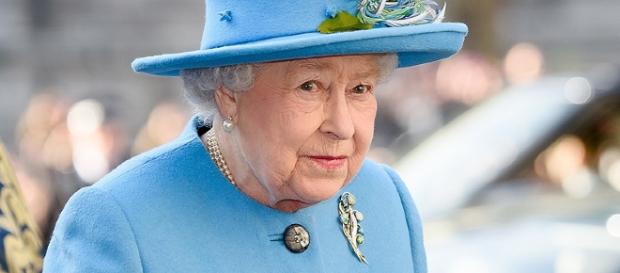 Queen Elizabeth traditionally meets with an elected President of the United States at some point during his four-to-eight-year term. #Donald Trump will be inaugurated into office in January and the queen is said to possibly meet with him in June. According to one report, this may be more than a customary state visit. In fact, British Prime Minister Theresa May is suspected to be using the queen to curry favor with the incoming president when it comes to trade deals.
Her Majesty helping the PM get cozy with Trump for trade deals?
Daily Mail reports that May is using Queen Elizabeth as her "secret weapon" to win over Donald Trump in an effort to discuss post-Brexit free trade deals with the United States.
Trump is a known fan of the British royal family and his meeting with the queen is supposed to be a form of buttering him up so the U.K. can have an advantage over their European rivals.
Queen Elizabeth's anticipated meeting with Donald Trump would also present an opportunity for May to replace Nigel Farage as Trump's link. She's been urged to make the most out of Farage's connection to Trump's people. The PM was among many members of the government to vocally criticize Mr Trump during his presidential race when he proposed that Muslims be banned from entering the U.S. Now government officials in Britain are scurrying to rebuild relations since Trump's shocking election.
When Theresa May spoke with Trump last week, he informed her that he's a "big fan" of the queen and "looks forward" to meeting her.
An insider claims that the queen is the government's "secret weapon" to ingratiate themselves with Trump. It's believed that this is one such reason why the visit will be early for Trump and his wife, Melania. They would stay with the queen at Windsor Castle and be treated to a royal greeting.
Another source revealed that Queen Elizabeth is a big "key" to May's connection with Trump because there's no bigger asset to have than her to help get what you want.
Queen's official invitation not yet issued
Nothing has been formally arranged for Donald Trump to meet Her Majesty, but the PM is looking forward to meeting with the newly elected president. She's eager to be the U.K. politician forming the closest ties with Trump, not Farage -- the first U.K. politician to meet the billionaire businessman since he was elected.
Is the meeting between Queen Elizabeth and Donald Trump calculated, and is Her Majesty fully cognizant of the agenda? #queenelizabeth #News