President-elect Donald Trump's Thanksgiving celebration cost taxpayers $7 million
Not including the cost of food for 24 items on the menu, the cost for 150 Secret Service agents guarding Donald Trump and his family was $7 million.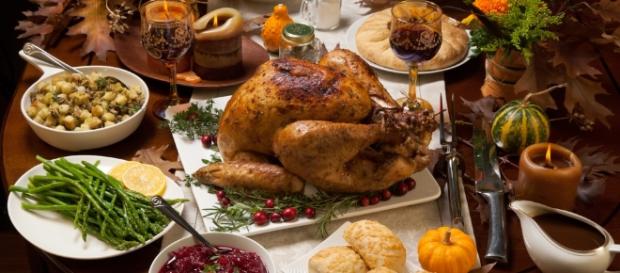 President-elect #Donald Trump celebrated Thanksgiving Day with his family at his Mar-a-Lago estate in Florida. This was his last Thanksgiving before going into the White House on January 20, 2017 after he takes the Oath of Office. It was reported that his family consisting of 18 people had a dinner with 24 items on the menu. The soon-to-be first family enjoyed a festive feast and were guarded by 150 #Secret Service agents that cost taxpayers $7 million.
Thanksgiving dinner starters
Let's see how your Thanksgiving dinner compared to what was on the Trumps' table. First of all, their meal was actually a feast instead of a traditional dinner.
It included six main dishes, numerous sides, and eight different desserts. Their chilled seafood items included stone crabs, oysters on the half shell, jumbo shrimp and middle neck clams. That was not bad for a beginning, but there was so much more. From the garden, they ate a wedge salad and a roasted vegetable salad along with deviled eggs. Two soups included Maine lobster bisque and local vegetable minestrone.
Main course favorites
There were six different main course favorites. On the menu was an oven roasted turkey with traditional stuffing, home-made gravy and sweet mashed potatoes. If people didn't want turkey, they could have chosen the herb-marinated beef tenderloin with steamed vegetables, whipped potatoes, and warm popovers. A leg of lamb was another choice, as well as short ribs, seabass and grilled scallops.
Desserts
There were many desserts for the adults and the children. A total of eight desserts were available for the Trumps. Pies included pumpkin, pecan, and key lime. Cakes included the three-layer Trump chocolate cake and coconut cake. Three other desserts included chocolate eclairs, brownies, and apple crisps.
Cost of the Trumps' Thanksgiving
Not including the cost of any of the food, the Trumps' Thanksgiving celebration cost the taxpayers $7 million, according to a Homeland Security official. The family was guarded by at least 150 Secret Service agents. The cost for an average day of travel is $2 million for Secret Service protection. That figure will be much higher when Donald Trump becomes president. The estimate for Trump Tower protection is $1 million each day. #Thanksgiving Day