Politics and pink satin - Cuban National Ballet comes to Tampa, Florida
Cuba's National Ballet group is one of the best performers in the world since 1959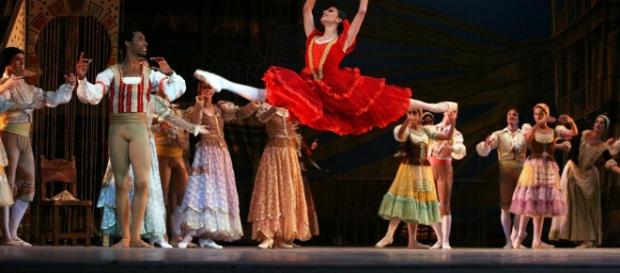 In a swirl of tutu's and graceful steps, a ballerina twirls a dance to tell a story right in front of your eyes. Alicia Alonso was one of the dancers that performs in the Cuban National Ballet group that would be performing in Tampa, Florida at the Straz Center for Performing Arts. While the tensions from the Cold War may cause some backlash, the growing interest in future performances from the Cuban ballet group is sure to win those bitter hearts to the other side.
Obtaining neutrality
The Cold War left people one-sided based on the popular views at the time, democracy and socialism. The ballet group has only performed in Tampa following the Cold War, but Alonso now 94, hopes that the ballet group can travel the country of the United States.
She, in turn, will be alongside them as a coach and a mentor. Alonso hopes that since the Cuban ties between Raoul and Obama have begun to shiver off the bitterness that was the Cold War, she also hopes that the relations continue with Donald Trump. While the embargo has not been lifted as of yet, there have been some items that have been lifted for tourism and consumerism for both Florida and Cuba.
David A. Straz, the owner of the Straz Center has been in #Cuba earlier in November to get the performers on the schedule block at the Straz Center for the 2017-2018 program for upcoming shows. "we have been working on this for almost two years," Georgiana Young said to Tampa Bay Times as a spokeswoman for the marking department for the Straz Center. The attempt to get the Cuban dancers on the next set of shows for next year is to add more cultural flares of Cuban lifestyle to the Straz Center.
Cuban culture
Tampa was known as a port city in the 1800s with railroad ties in Ybor City, the population there was largely Cuban. Ybor City today is one of the popular destinations for parties at local bars and nightclubs to parades down the central street. The immigrants who were also Italian and Spanish alongside the Cubans made cigars in factories, their buildings are largely abandoned and set for demolition. But these factories are what gave Ybor City the name Cigar City in which a local brewing company that makes craft beers got the name. Now Tampa is a financial commercial hub for tourists who come for the theme parks nearby and for the history of Tampa Bay alongside their ports for commercial cruise ships and exporting goods throughout the states. #ColdWarrelations #Cubanballet