Police in Wisconsin identify suspect in fatal beating of Saudi college student
Police in Wisconsin ID suspect in what was initially believed to be a hate crime killing of Saudi student, but find no evidence of hate crime.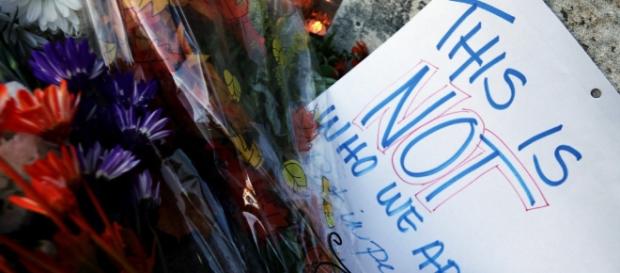 Police in the college town of Menomonie, #Wisconsin have identified a suspect in what was initially believed to be the #hate crime killing of a college student from Saudi Arabia, but say now they have no evidence that the fatal beating of the student was a hate crime.
Student found beaten in downtown area as bars were closing
Hussain Saeed Alnahdi, a 24-year-old junior at the University of Wisconsin-Stout, died in a hospital on Oct. 31 after being found bleeding and unconscious in downtown Menomonie just as the bars in the area were closing the night before. Witnesses told officers arriving at the scene that they saw a man running from the area after the assault.
Initially attack was believed to be a hate crime
At first the attack was widely believed to be a hate crime, prompting The Council on American-Islamic Relations, or CAIR, the nation's largest Muslim civil rights organization, to call on the FBI to enter the investigation. CAIR also offered a $5,000 reward for information leading to an arrest and conviction and said it would be monitoring the progress of the investigation.
But in announcing the break in the case Friday afternoon, Menomonie police said investigators hadn't "found any evidence that would suggest the death of Hussain Alnahdi was a hate crime." During the investigation detectives traveled out of state to conduct interviews and also examined various items of evidence. Investigators have not said what they believe was a motive for the attack.
Suspect's name not released yet, but not a student
Police aren't immediately releasing the name of the suspect, but say he is neither a U-W Stout student or a resident of the county. The suspect's name will be released once prosecutors make a charging decision.
Alnahdi, a business student at the university, grew up in the Saudi city of Buraydah. He enrolled at UW-Stout last year.
Meanwhile, though police say they don't have any evidence the fatal beating of Alnahdi was a hate crime, CAIR on Friday said it was concerned about what it termed a "troubling Islamophobic trend" since Donald Trump was elected president. The group is monitoring a spike in anti-Muslim and racist incidents since the November 8 election. #Donald Trump