Only three Brazilian Chapecoense soccer team members survived the plane crash in Colombia
The plane carrying a soccer team, crew and journalists to the South American Cup final crashed - 5 or 6 survivors out of 81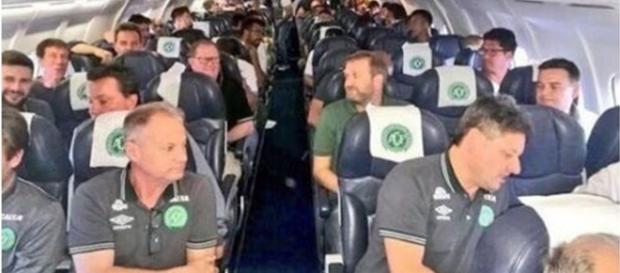 The plane that crashed in the mountains near Medellin, Colombia was carrying 81 passengers and crew. The Brazilian #Chapecoense soccer team was on board along with aircrew and journalists as they were on their way to compete in the finals of the South American Cup. Initial reports indicated that around six people had survived the crash. The aviation authorities first confirmed that there were six survivors and only three of them were football team members.
Soccer team flight conflicting reports on survivor numbers
The other survivors were reported to be a journalist and two crew members. Nevertheless, figures are still being reported in conflicting ways.
The BBC have said that there were six survivors and an update from Associated Press said there were only five and Sky News also carried the same report, citing the Colombian Police as their source.
Rescue hampered by heavy rain
The immediate aim of search and rescue workers after the news broke that the plane had crashed, was to find and assist survivors, but the rescue was hampered by heavy rain. Medellin, #colombia, Mayor Federico Gutierrez earlier said that this was a "terrible tragedy," and then confirmed that survivor rescue was a top priority. He rushed to the crash site himself to oversee the rescue efforts.
The crash site in the mountains is near to Medellin and the Mayor later appealed to civilians to please stay away from the crash site. Images started to emerge, and one very poignant one showed a badge of the team that was so proud to not only regain entry to the first division soccer after more than 30 years but also make it to the finals which they were scheduled to play on Wednesday.
South American Cup final suspended
In the meantime, AFP reported that the South American Cup final has been suspended following the Brazilian team air crash. The full list or manifesto of those who were traveling on the plane is believed to be due release in the near future. Equally, the names of the surviving five or six should be released to the press as time goes by. However, it is unlikely any of them escaped injury. It was reported by officials quoting red cross workers in La Ceja, that there were survivors with injuries. #Plane crash