Obama weighs in on why Hillary Clinton lost the US presidential election
Obama finally opens up about where he thinks Clinton's campaign went wrong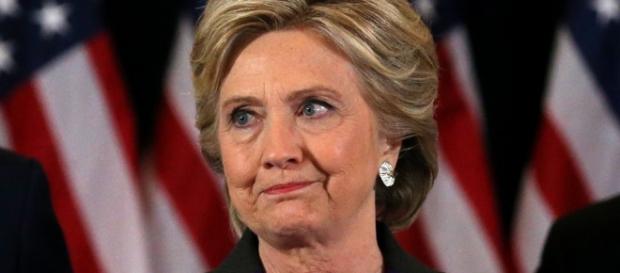 Donald Trump shocked the world earlier this month when the controversial billionaire defeated Hillary Clinton to become the 45th president of the United States of America. Trump had been heavily criticized over a series of comments the Republican Party's candidate had made during the election campaign, regarding Muslims and Mexicans, as well as his treatment of women. Despite Trump's controversial sentiments, the 70-year-old still managed to defeat his election rival and highly experienced politician Hillary Clinton, although he received fewer votes overall. Outgoing president Barack #Obama, who was a vocal supporter of Clinton during the Election campaign and an outspoken adversary of Trump, has now weighed in on why he thinks the American people chose Trump over Clinton.
Clinton seen as an establishment insider?
Some media outlets have reported that Obama told colleagues he believes where Clinton went wrong with the American people was that she was seen by many as an establishment "insider". This view on Clinton was not helped when paid private speech transcripts to executives from Goldman Sachs, Deutsche Bank, and Morgan Stanley were published by Wikileaks in October. Reports suggested that Clinton had made $225,000 for one speech in 2013 and collected $22 million for paid speeches over a two year period.
Obama has stated that these speeches for the likes of Goldman Sachs may have "reduced her advantage" in the election race, which the polls had her winning before the vote was announced. Trump took advantage of the connection between Clinton and the establishments she had worked for, using it as a campaign tool to rally more working class Americans to his side.
Obama: social media helped Trump
Obama believes another downfall during #Hillary Clinton's election campaign was the use of social media. Obama believes that the availability of contradictory information, whether true or false, greatly benefited Trump on his way to victory stating that "an explanation of climate change from a Nobel Prize-winning physicist looks exactly the same on your facebook page as the denial of climate change by somebody on the Koch brothers' payroll". Clinton was vocal about the extent of Trump's lies throughout the election run-up, even starting a fact checker on Trump's statements on her website. Trump has even said himself that Facebook and Twitter helped him to win the election, stating that "social media has more power than the money they spent" in reference to Hillary's campaign after his presidential victory.
There are many theories on why America sided with Trump over Clinton, with reasons stemming from the American people feeling disenfranchised with regular politicians to Donald Trump's persuasion techniques. The big question for America now is how the reality star businessman will do since his outlandish dream of becoming president has become a reality? #Donald Trump