Obama daughters get dose of new reality, what they're learning after Trump election
First daughters brace for what the new president represents in America, their father shares discussion they had.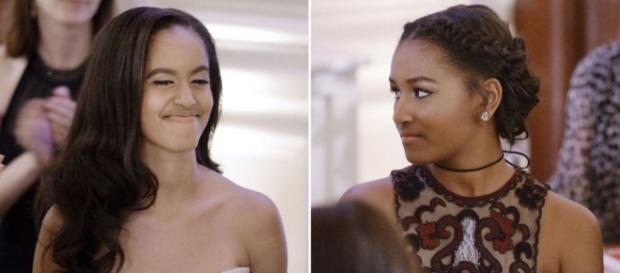 The #Obama daughters are getting a new dose of reality as their father prepares to move the family out of the White House. Sasha and Malia Obama have been the nation's first daughters for eight years and have largely seen how inclusive America is under their father's administration.
President Barack Obama shared with The New Yorker what he told his daughters following Donald Trump's election. Due to Trump's presidential campaign being fueled by his vociferous stances on immigration and his strident comments against people of different races, it's opening up conversations many didn't think they'd have in today's America.
President has heart-to-heart with Sasha and Malia
The Obama daughters were reassured by their father that no apocalypse is coming.
He said in the interview that the end of the world doesn't happen until it actually emerges. Donald Trump being the next president doesn't qualify in that regard, he explains.
Sasha and Malia Obama heard their father say that societies and cultures are complicated. They were told to expect "flare-ups of bigotry" at any given time and that their role is to be decent human beings. The president urged his daughters to "lift up and fight" doing the right thing, which is treating people with basic respect and kindness.
Obama emphasized to them that this isn't something that goes away. His daughters may have to confront bigotry and indecency among others head-on in their lives.
The girls have been well protected from darker side of society
For the last eight years, Sasha and Malia Obama have been largely sheltered during their father's presidency.
They grew up in the White House and might subconsciously believe life in that fashion is normal. As teenage girls, they haven't known much different and they were surrounded by certain privileges only known to the United States president and his family. While they realize racism and unfairness exist, they haven't been directly exposed to it like their parents have. The girls will see first-hand how President Trump will undo a lot of what their father has worked so hard to achieve for the country.
The Obama daughters are getting a dose of their new reality with what's about to come in Trump's presidency. It won't come close to resembling how their father governed the nation. #News #Celebrities