No actual aloe found in samples of aloe vera gel from major retailers
Walmart, Target and CVS products fail Bloomberg's independent laboratory analysis.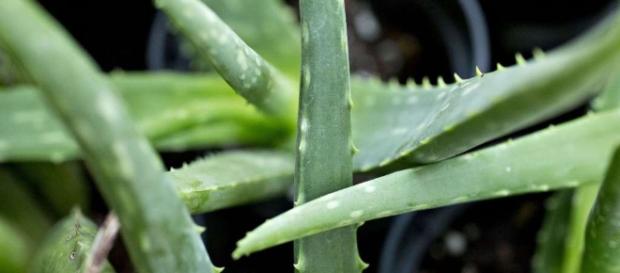 If you're one of the millions of Americans who purchase aloe gel to soothe your skin it might be a good idea to stock up, because there's a good chance you've recently gotten burned. Just don't buy your aloe gel at #Walmart, Target or #CVS, warns Bloomberg News.
On Tuesday, Bloomberg published the findings of its independent laboratory analysis on over-the-counter aloe vera gels and the results promise to inflame consumers and spark a rash of complaints from shoppers who have purchased products with ingredient labels claiming to contain aloe barbadensis leaf juice.
Samples of gels sold by well known American retailers were subjected to various lab tests, and samples purchased at Walmart, CVS and #Target showed no indication of actually containing aloe.
Manufacturers using cheap substitute
Testing for the three markers that comprise the chemical signature of aloe vera -- acemannan, malic acid and glucose -- were completely absent in the Walmart, Target and CVS products, while samples from Walgreens contained just one of the three chemical markers. Instead, the products tested contained maltodextrin -- an ingredient often used as a cheap substitute for aloe.
Unfortunately for consumers, the purity of cosmetic products is not regulated by the Food and Drug Administration, which means "buyer beware" for consumers. One possible motive for the bait and switch is increased demand; according to SPINS LLC, a Chicago-based market research firm, the U.S. market for products containing aloe has increased by 11 percent over the past year.
The products analyzed by Bloomberg were Walmart's Equate Brand After Sun Gel (which claims to contain "pure aloe vera" on the label), CVS Aftersun Moisturizing Gel, Target's Up & Up Aloe Vera Gel and Walgreens Alcohol Free Aloe Vera Body Gel.
The testing was done using a highly accurate technique known as nuclear magnetic resonance. The gels in question were manufactured by Fruit of the Earth, a Texas-based company which says that it obtained the aloe from a Florida-based supplier, Concentrated Aloe Corp. The supplier claims that it uses organic, fair trade aloe grown in Guatemala.
Manufacturer refutes analysis
When reached for comment, John Dondrea, general legal counsel for Fruit of the Earth, refuted the results of analysis, telling Bloomberg, "We stand behind our products." James Neal-Kababick, director of Oregon-based Flora Research Labs -- a company specializing in cosmetic testing -- reviewed Bloomberg's analysis and stated that he also found no evidence of aloe.