Missing California mother of 2 young children found safe
Sherri Papini had been missing since Nov. 2; found Thanksgiving morning after being released by her captors.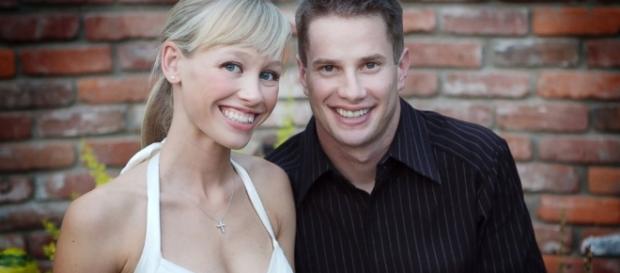 In what could be considered a Thanksgiving Day miracle, a California mother who disappeared while on an afternoon jog through her neighborhood more than three weeks ago has been found alive. Shasta County sheriff's officials say Sherri Papini, who seemingly vanished earlier this month while jogging near her home in Redding, had been kidnapped when she disappeared on Nov. 2, but was released by her captors sometime before sunrise Thanksgiving morning.
Papini flagged down driver on rural roadway
Sheriff Tom Bosenko says Papini, bound in restraints but mostly unhurt, flagged down a driver on a rural roadway near Interstate 5 in Yolo County, approximately 150 miles south of her home, around 4:30 a.m.
Thursday.
During an afternoon press conference Bosenko said the 34-year-old Papini was taken to a hospital for treatment of injuries. The sheriff would not provide details of her injuries, except to say they were not life-threatening. Papini was reunited with her husband, Keith, who Bosenko described as "overjoyed" that his wife was safe.
Meanwhile, her kidnappers, described as two Hispanic females, remain on the loose. Officials had few details about the women, except to say at least one of them was armed and they were driving a dark SUV. Their motives are not clear.
The mother of 2 had disappeared during jog
Papini, a mother of two young children, hadn't been seen by family or friends since going for a jog a short distance from her Redding home, a Northern #California community about 160 miles north of Sacramento, on that fateful afternoon.
She usually picks up her children from daycare after her jog, but when her husband came home from work that evening he found the house empty. After using an app to track down his wife's iPhone, and finding the phone on the ground about a mile from the family's home, he called police.
Her disappearance launched a massive search of the area and a widespread investigation. Major Crime unit detectives interviewed registered sex offenders in the area, looked over surveillance tapes from homes and businesses in the neighborhood and evaluated tips. The FBI was also called in to assist. But until Thanksgiving morning, there was no sign of Papini.
Sheriff's investigators, who are still seeking tips from the public, are calling her #kidnapping an isolated incident. #SherriPapini