Melania Trump staying behind as Donald makes big move to the White House
It turns out that Melania won't be moving right away with her husband, but for good reason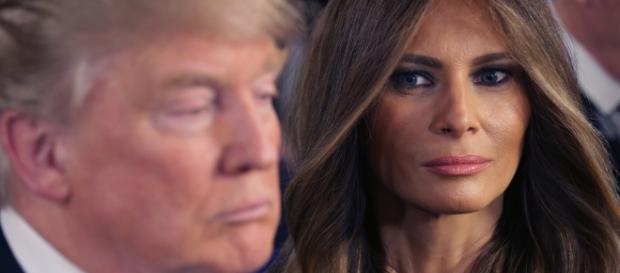 It turns out that Melania Trump won't be moving to the White House right away when her husband Donald makes the move. Instead, she will be staying behind in New York, but she does have a good reason for it. Melania is being a good mom and putting their son Barron, who is only ten-years-old, first. TMZ shared the news about this big decision.
Why is Melania staying behind?
Moving to the White House is going to be a huge move for Barron, and so Melania and Donald are doing what is best for him. She will be staying behind in New York so he can finish out the school year, but it will just be this one school year. She isn't going to stay a long time and will be living with her husband again as soon as possible.
Right now, the decision is that Melania and Barron will be staying in Trump Tower until June. They will be back and forth all the time to see #Donald Trump of course, but they won't be moving. It isn't even actually confirmed that they will move for sure in June. She is putting her son first, which some people just don't do.
Everyone has already fallen in love with Barron from the second they saw him. The first time a lot of people got to know this young boy was while he was on stage next to his dad in the middle of the night when he won President. He looked like he was having a bit of trouble staying awake, but he pushed through and stood on the stage.
A source said that Melania Trump thinks it is too much to yank Barron away from his school, sports and friends all at once. Obviously, his dad getting President is changing his life a lot.
There is nothing wrong with being good parents and wanting to make the transition easy on him. So far, Donald and Melania are not speaking out about this choice, but everyone would love to hear about it straight from them.
Are you shocked to hear that Melania Trump made the choice to stay behind so her son can finish his school year? Do you think this was the right decision for Barron Trump? Sound off in the comments section below on your thoughts. #Politics