Macy's 90th Thanksgiving Day Parade watched by more than 3 million people
The traditional 3-hour Macy's Thanksgiving Day Parade was safe with tight security.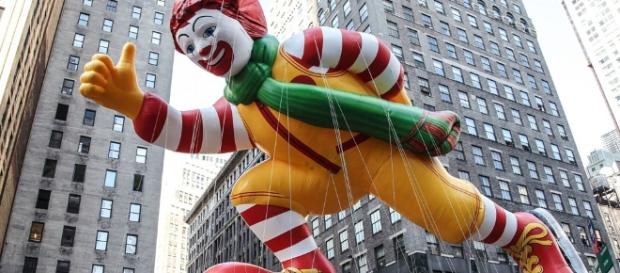 Macy's Thanksgiving Day Parade is such a tradition that about three million people watched it on Thursday morning when it started at 9 a.m. and ended around noon. It was aired on NBC and hosted by Matt Lauer, Savannah Guthrie and Al Roker from the "Today" show. This year's three-hour event was the 90th time for the world's largest parade. The first Macy's parade started in 1924, but there was no parade during World War II because there was a shortage of helium and rubber.
Parade security
There had been some concerns about security with so many people out in the open during this #Thanksgiving Day tradition. Needless to say, security was heavy, and no incidents were reported.
Over 3,000 New York Police Department officers worked overtime to keep everyone safe. Police carried assault rifles and walked bomb-sniffing dogs along the 2.5 mile parade route. There were 82 sanitation trucks filled with sand and salt parked as barriers at intersections and other strategic spots for ground protection. In the air, New York Police Department helicopters flew overhead.
Features of the parade
The parade by the numbers included 26 floats, 16 character balloons, 27 novelty/ornament balloons, over 1,000 clowns, 16 marching bands, 1,100 cheerleaders, dancers, and performance groups. Of the 26 floats, four of them were new this year. They included the King's Hawaiian float, the Deck the Halls float, Girl Scouts, and a Krazy Glue Fun House float.
The first balloon ever to be in Macy's Thanksgiving Parade in 1927 was Felix the Cat.
That balloon returned this year as an exact replica of the first one. Snoopy's Doghouse float replaced the traditional Snoopy balloon that had been one of the longest-running balloons in the parade. Charlie Brown was an extremely large balloon that caught the attention of children and adults.
The #Macy's Thanksgiving Day Parade performers included 90-year-old Tony Bennett who sang with Miss Piggy. Other performers were Aloe Blacc, LunchMoney Lewis, Regina Spektor, Daya, Easton Corbin, Brett Eldredge, Daya, and Kelsea Ballerini. People knew the parade was coming to an end when the float carryng Santa passed by. Santa has ended the parade every year except once in 1933 when his float started the parade.
Clean up after parade
With so many people on the street watching the parade, there was bound to be lots of trash. New York's sanitation department had more than 150 workers getting 34th Street back in place. Workers used 46 mechanical and hand brooms and 24 backpack blowers. The trash filled 22 trucks, which would amount to about 32 tons of trash like last year. #NBC