Jill Stein calls for election recount
The Green Party candidate wants voting results re-examined in key swing states.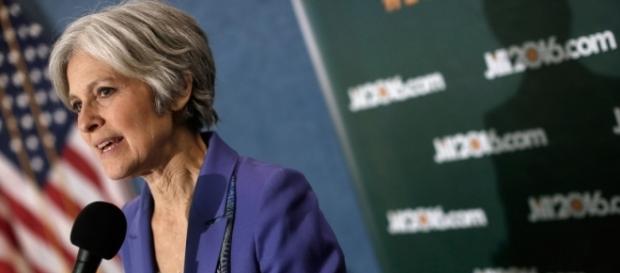 Since the election of Donald Trump as president just over two weeks ago, many around the country have contested his victory, particularly on the grounds that Hillary Clinton dominated him in the popular vote by over two million votes. He won the electoral vote by a dominant margin, however, due to wins in key swing states such as Michigan, Wisconsin, and Pennsylvania. It's in these states that Green Party candidate #Jill Stein wants a recount of the votes, citing inconclusive reports of fraud and tampering.
Parameters of a recount
For Stein, the call for a recount is less about elevating her own election standing and more about lowering the standing of president-elect Trump; Stein finished a distant fourth in the presidential race, garnering less of the popular vote than the margin trumpeting Clinton over Trump.
Like other Americans, however, she is fearful of what the Trump regime may be capable of and is asking her supporters to be part of the fight back against the Republican nominee.
The rules governing a recount vary from state to state. In Wisconsin, the inquiry alone costs $1.1 million and the deadline to file for an election recount is this Friday. Meanwhile, Michigan and Pennsylvania have a combined fee of $1.1 million, and their deadlines to file are each next week. To this end, Stein is imploring her constituency to donate to the cause.
Reasons for a recount
For some, a recount is being called for simply because they are upset by the results of the election. For others, there is a fear of tampering with the results of the election via a cybersecurity hack from somewhere, especially with the large amount of attacks coming from Russia in recent months.
While such hacks have been alleged, no proof has been put forward of such action being taken, and even if it did occur, it's unlikely to have been able to interfere with the election results.
For the electoral votes to swing towards Clinton in the election, the recount would have to give her the victory in all three swing states. She currently trails Michigan by less than 10,000 votes, but she trails in Wisconsin by 22,500 votes, and nearly 70,000 votes in Pennsylvania. #Election 2016 #ElectoralVote