Inventor of the Big Mac dies at 98
Michael Delligatti was a McDonald's franchisee when he came up with the Big Mac.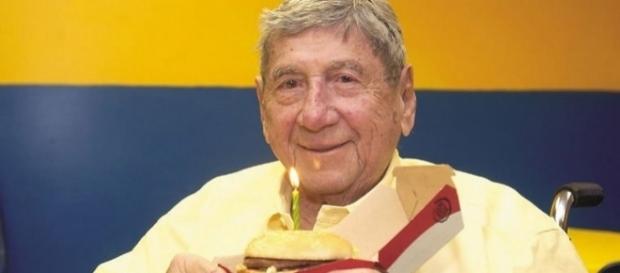 The #Big Mac, for better or worse, is one of the most iconic food items in the United States. On Wednesday, the creator of the sandwich, Michael "Jim" Deilligatti, passed away -- he was 98-years-old.
About the inventor
In Uniontown, Pennsylvania, Delligatti was running the local #McDonald's franchise, which was still trying to get its feet under them. In 1967, Delligatti was looking to add revenue to his business and came up with the Big Mac, which McDonald's was initially hesitant to accept while they were testing recipes for a roast beef sandwich. Delligatti kept at it, though, and made it a big seller in Pennsylvania before it was adopted across the nation; the rest is history.
Delligatti went on to run 48 different McDonald's locations off the success of the Big Mac, making him one of the most iconic figures in the history of the fast food chain. In 2007, he even opened up the Big Mac Museum in North Huntingdon, Pennsylvania to celebrate the 40th anniversary of the sandwich's invention -- patrons can take a picture with the largest Big Mac in the world.
Legacy of the Big Mac
The Big Mac consists of two beef patties smacked into three sesame buns (one in the middle), iceberg lettuce, American cheese, pickles, onions, and a "special sauce" containing mayonnaise, sweet pickle relish and yellow mustard. The Big Mac quickly became one of the best-selling items at McDonald's locations across the world.
Due to its popularity, most fast food chains have tried to find a way to replicate the sandwich in their own location, including Burger King, A&W and Hardee's.
The Big Mac, however, is cited by many to be one of the most relevant figures in the battle against American obesity. In the United States, the Big Mac consists of around 550 calories, 29 grams of fat (about half of expected daily intake), and a high amount of salt and cholesterol. Delligatti was likely dismayed in 1999, when a United Kingdom court ruled that a diet consisting of McDonald's products, such as the Big Mac, could lead to heart failure. #Michael Delligatti